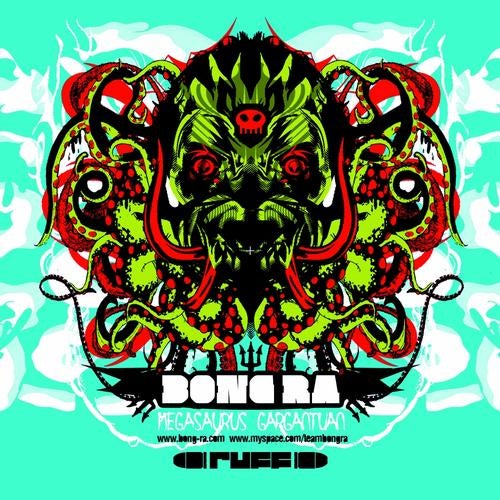 Release Date

2010-07-10

Label

Peace Off

Catalog

RUFF10
Bong-Ra returns in 2010 with a double track killer 12" on Ruff.
A first in a series of upcoming new Bong-Ra releases, the Ruff 12" continues Bong-Ra's ventures into his damaging variations of dubstep, as shown on the spilt 12" with Starkey on Ruff 05.

Heavy subs, screaming reeces and rig damaging beats. A sound more compatible with Speed Metal than with your regular mainstream Dubstep, hard to the bone and relentless.

'Megasaurus' is a heavy treading monster of a tune, which will surely slam your face on the dancefloor. Ragga vocals and rave stabs, the signature sounds we know from Bong-Ra all to well!. Prepare yourself for a double bass drum break down fit for any hardcore moshpit!

Gargantuan! is a remix of Hecq's 'Sound of Fury'. Ripping Hecq's bass synths to a maximum. Heavy, heavier, heaviest!

Welcome to the monster sounds for the Ruff 10 release !