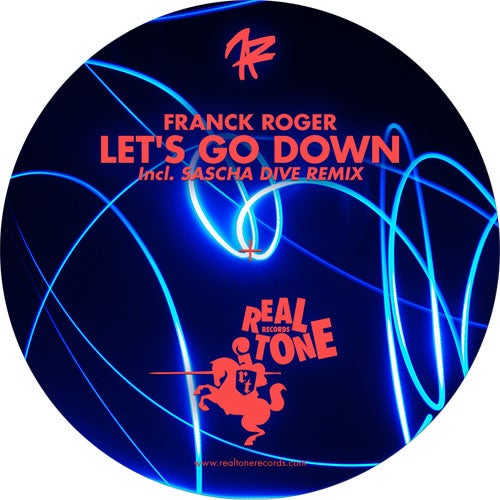 FEEDBACKS :

DENNIS FERRER dj tool's the one for me...nice
LAURENT GARNIER bien grooooovy a souhait
REBOOT nice tracks by franck roger great sound with a amazing rmx by sascha dive like them really !
OSUNLADE loving this one..great programming and rhythm.. congrats!
LEE CURTIS Great release! Really enjoying the original and the remix!
JEFF K super release !! will support for sure ... thx
MATTHIAS TANZMANN nice deep house stuff here. Thx!
RYAN CROSSON Sascha's on fire right now with the MD remix and now this. The original has nice personality as well. I think I will flip flop on the two depending on the situation.
KRISTIAN AME great tools!
ROBERT DIETZ huge release of my favorite producers... house at its best.
ALEX KID Solid! I could play any of the mixes!
DYED SOUNDOROM Great !
JIMPSTER Franck is absolutely rocking things right now. been playing tons of his in all my sets recently. this is another high quality piece.
SEBO K excellent release. will defo play!
NICK CURLY excellent release....full support!
MICHEL CLEIS really nice release!!
JAMES PRIESTLEY SECRET SUNDAYS awesome. cant wait to play this. thanks again..
MAYA JANE COLES Feeling both original and Sascha Dive rmx
QUENTIN HARRIS Nice track and the Bonus Beat and Tool is a plus.
MANUEL TUR Cool new release from Franck, will play. Thanks!
DEETRON Great EP, love the Original and the remix by Sascha Dive is ace as well
DJULZ fat release
TEDD PATTERSON Love it! Full support.
DANNY KRIVIT Another great one :)
MR V Real Tone does it yet again. FULL FUCKIN SUPPORT.
BROTHERS VIBE Killer release...FULL support!
CLAUDE MONNET Franck makes it again! Sascha's Dive and bonus beat mixes are my choice cuts. great release!
AARON ROSS more killer underground house from real tone... DOPE!
BEN WATT warm, driving, soulful, fresh. like it.
TRUS ME Sascha tacha niceness!
WILLIE GRAFF Nice pumping vibes! Great remix from Sascha Dive.Will play fo'sho! Thanks
ZEPHERIN SAINT Yet another Good release from Real Tone. Both Mixes are going to be werking it in my sets!
CULOE DE SONG Nice house rhythms! It's going DOWN!!!

CREDITS :

All tracks produced & composed by Franck Roger.
Mixed & edited by Franck Roger @ Meaux-Town Studio / Paris.
Remixed produced by Sascha Dive.

Mastered by Shauwn @ Optimum Mastering - December 2010.
Executive producers : Franck Roger and Lionel Marciano.
Worldwide vinyl distribution by Topplers : topplers@topplers.com.

Email and licensing enquiring : djfranckroger@noos.fr
Label Manager, Licensing Agent and Booking Agent:
Lionel Marciano: lionel@realtonerecords.com.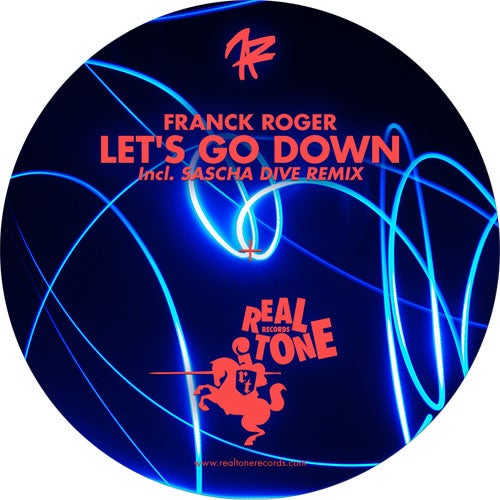 Release
Let's Go Down