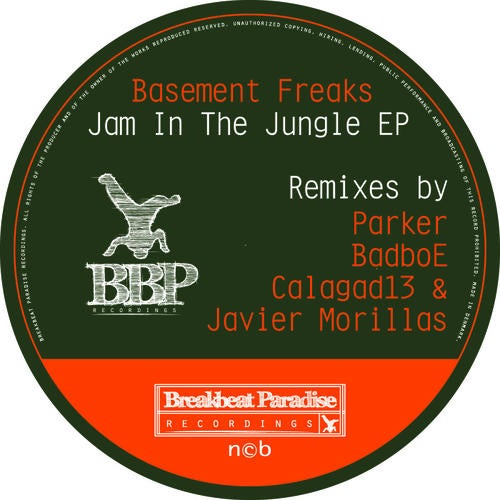 Release Date

2010-08-13

Catalog

BBP022
BBP Recordings is very proud to welcome back one of the absolute leading men in the nu funk scene: Basement Freaks with another outstanding EP: Jam In the Jungle, which is also the very first BBP release on 12 vinyl. Basement Freaks has teamed up with some other nu funk heavyweighters Parker (Good Groove/Jalapeno/Roc Star) and BadboE (Good Groove/Bombstrikes/Auditory Designs) to deliver some banging remixes as well as the talented Mc Coppa with fresh rhymes on the title tune. The 12 release has been a massive success on vinyl, being top 10 on Juno for 6 weeks and counting. The digital EP features a extra funky remix by Calagad13 & Javier Morillas.

It has been quite a journey for the Greek producer George Fotiadis aka Basement Freaks, since his last release on BBP called Street Assassin from 2008. He has been releasing music on just about every nu funk label which has earned him the title: the hardest working man in the international nu funk and breakbeat scene! Most recently he has released the very successful Disco Life EP on Jalapeno Records.

A.The EP kicks off at full speed with the catchy latin breaks tune Jam In The Jungle. The booming beats and bass and superb vocal contribution of Mc Coppa should please any dancefloor around the globe!

B.Parker lines up the heavy machinery with his bassy dub step remix of Jam In The Jungle. Parker is an expert in putting party stompers together, and this is a perfect example of that.

C.On the flipside Basement Freaks shows no signs of slowing down as he drops another Latin party bomb on us. Balkanizacia rocks the house start to end, with its bouncing bassline, chopped up vocals and funky Latin grooves.

D.BadboE does what he does best as he tears out the maximum funk of the Balkanizacia track. The extremely funky reggae groove and the bad ass beat should ensure massive activity on the dancefloors...

E.On the final remix of Jam In The Jungle, Calagad13 has joined forces with countryman Javier Morillas and the result is massive! A melodic drum n bass-ish remix which brings out the best in MC Coppa vocals. Oldskool beats, catcy synth and lots of bass is what you can expect of this groovy remix.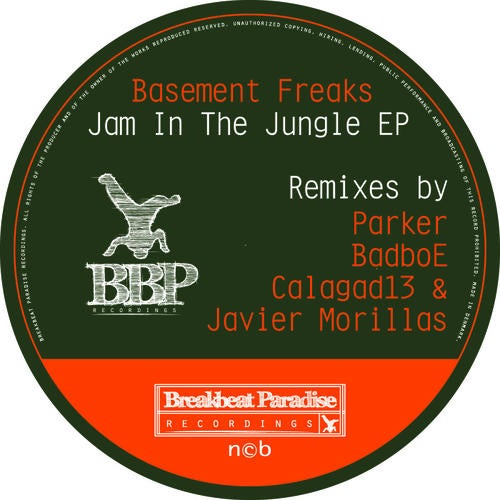 Release
Jam In The Jungle EP
Release Date

2010-08-13

Catalog

BBP022