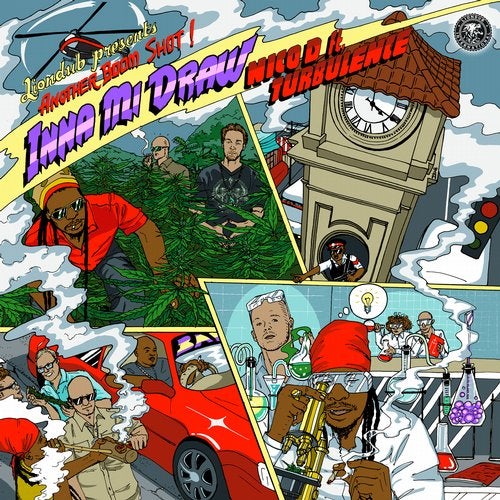 Artist: Nico D Ft. Turbulence
Title: Inna Mi Draw
Label: Liondub International
Catalog #: LNDB021
Format: Vinyl / Digital
Release Date: 28 July 2014
File Under: Jungle / Drum & Bass

Revisiting a hit 2012 tune, Liondub International presents digital roots in fine style from the hotly-tipped Norwegian Curfew Steppas Sound with a thick 2014 remix pack featuring Potential Badboy, Serial Killaz, Curfew Steppas, Cabin Fever, and the original producers contributing weight for our 21st release.
Originally laid down by Nico Ds crew, the OG version features vocal spots from him and 21st century reggae heavyweight Turbulence singing the praises of the herb over an up-to-the-minute riddim produced by Bost & Bim out of France. Contributing a vocal mix, Potential Badboy contrasts the more faithful vocal version, backed by a rubbery, minimalist jungle drum & bass foundation. The Serial Killaz contribute the fastest rework of all, which retains the lyrical flavor of the original but thickens the backing to include a bed of sustained bass, re-ordered backing samples, and a long instrumental outtro that sustains the groove and intensity for the DJ. The Curfew Steppas remix takes a surprising turn into dancehall-inflected jungle, carried by a muscular dancehall bassline and breakdowns back into reggae vibes. Finally, Gigantic, distorted hoover bass overruns the vocals for Cabin Fevers 2014 jump up mix. With five ferocious reworks of a 2012 classic, Nico D and Turbulence, come through strong again for 2014.

Early Support from Dj Hype, Bryan G, Nicky Blackmarket, Marcus Visionary, Jumping Jack Frost & DJ Brockie.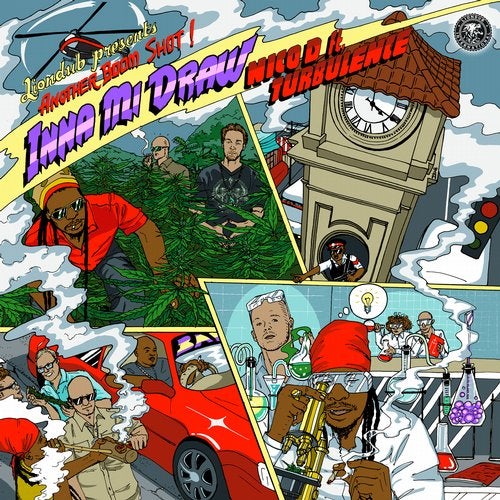 Release
Inna Mi Draw