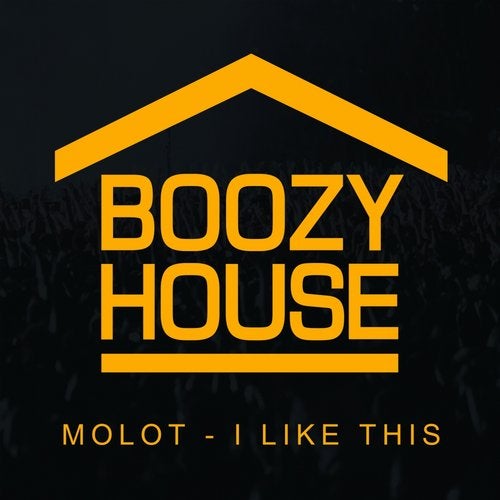 Release Date

2017-09-06

Label

BOOZY HOUSE

Catalog

BOOH001
Groove ridden vibes are on the musical menu, as BOOZY HOUSE presents their forthcoming cut from MOLOT - 'I Like This'. Driving percussion & kick drum heavy beats are served up in abundance, for this four to the floor House music workout.

DJs support: Amine Edge & DANCE, Vanilla Ace, Ian Carey, Don Diablo, Tjerk Coers (Armada), Jerome Noak, Sam Divine, Anna Lunoe, Tall Paul, Oliver Heldens, Galleon, Nick Fiorucci, Alex Elvil, Juanfra Munoz, Suffused, Luciano Albertii, Golf Clap, Johan De Kock, Rafael Nieves, Stylus, Esteban Rojas, Lou Moreaux, KROKER'S, David Dunne, F.U.S.E., Silvestro Puglia, Luis Nieva, GLDFNGR, Lorenzo Al Dino, Gleave, Freefall, Rutger Maree, Freejak, Leon El Ray, Satoru, Sergio Matina, Grind, Stonebridge, DeepSin, Gianni Ruocco, Guru Project, DJ Math, Deep Cover, Brian Dempster, Cristian Poow, Frisco, Danielle Diaz, Indy Lopez, Beat Hussy and others.

Radio support: Ronnie Matthews (Billboard), Ben Mabon - BCB 106.6 FM (uk), Free Ends on Megapolis FM 98.5 Moscow (ru), Jamie - CD Pool (uk), Rankin - Massive Sound / KKUP FM (us), Jon Hodgson - Abyss Radio Show (us), Georgie - MPG Radio Show (us), Francois - Only 1 Radio (fr), Mark Brower - Radio Express (us), Timmy - Kiss FM (au), Diversions - Chry105.5 FM (us), Gary Gormley - HCR 92.3 FM (uk), Chad Hillje - MixTherapy (us), Nueko.net, Kreilis - Progressive FM (lv), Matt - K.P. London Radio (uk), Johannes - Horads Radio (de), Tseslik Anton - Kiss FM (ua), Leonardo Vega - iHeart Media (us), Pablo Prado - DI.FM (ar), Ivo Solachki - Radio Nova (eu), Nick Collings - UP FM (nz), David Casto - iDJPool (us), Kelvin Kevlar - District FM (uk), Joey Shull (Billboard), Gerard - Top Radio (ua), Andi Durrant - Capital FM (uk), Houseofhouse FM (be), George Petridis - Party Life Radio (au), Nick Steele - BFBS Radio (uk), Anastasia - Kiss FM (ua), Donnie - African Crest Radio (sa), Music Head - Global Radio FM (es), Chris Pearson - BFBS Radio (uk), Studio - Radio Partygroove (it), Stephan - Sanne FM (be), Bryant - Mix Show (us), Markus - Hochschul Radio (de), Adrian Bilt - Sound Vibration Radioshow, Ross E B - Fire FM (uk), Cole Wiski - Di FM (us), Pietro - International Dance Radio Show (it), Hugh - Party Vibe (eu), Tobbe - Vibrant Session Radio (se), Stevie Foy - Spectrum Radio (uk), James - Ideal Club World Radio, Liquid Todd - SiriusXM (us), Aerial Noise (ca), Studio - Rádio Jovem Rio FM (br), Lorzh Herrera - Triangle Radio (mx), Matthew Peet - Rush Radio (uk), Nel - Overload Radio (ca), Will Daniel - Beatsmedia (uk), Simon - 97.2 Cam FM (uk), Minty Fresh - House Heads Radio (uk), Chris Sammarco - Global Dance Sessions (us), Stephan Grondin - XL NY (us), Jay FM - Nueva Digital (ca), Manuel Riva - Dance FM (ro), Tom Noize - Radio Dance (eu), Alan Puregroove - Xtrax, Vas One - Joy 94.9 FM (au), Lino - Kanal K Radio (su), Phil Turnipseed - DJ TIMES (us) and others.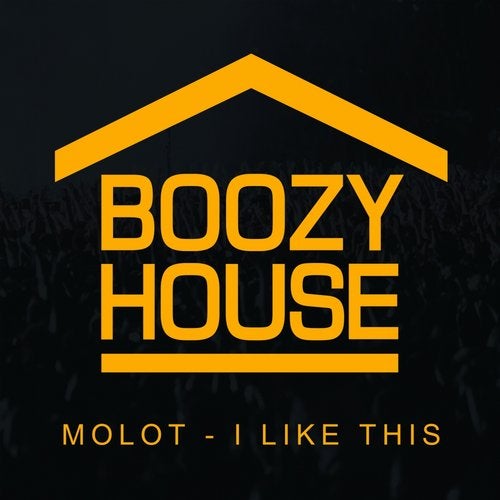 Release
I Like This
Release Date

2017-09-06

Label

BOOZY HOUSE

Catalog

BOOH001