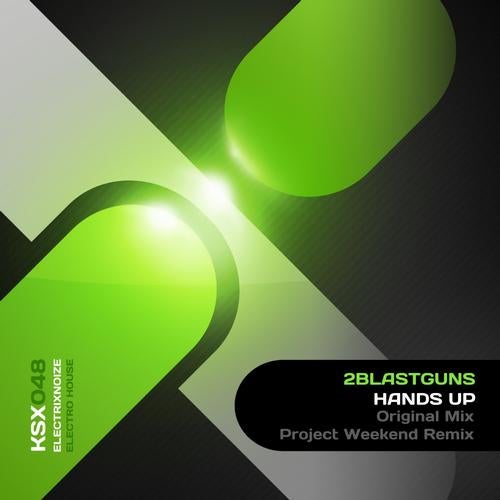 2blastguns is back with another masterpiece, only this time he gives us an incredible electro tune "Hands UP". This release comes with a remix from none other than Project Weekend.

ORIGINAL MIX

This mix delivers a very pure turn in the electro department. Within the first 2 minutes of the track you are immediately immersed into a very thick and groovy bassline, backed by an operatic vocal keeping the momentum going! Even when in the breakdown the song never looses it's energy, keeping your body moving, reaching it's climax the song bangs back into it's extreme energy perfect for any club! This is a must have for any Electro arsenal.

PROJECT WEEKEND REMIX

This remix delivers to us a more intricate sound but with the classic Project Weekend sound we have grown to love. The bass line, the kick, the backing synths make this tune an instant hit in any club. Once you reach the breakdown your still craving more, which the song then delivers there shortly after, dropping into a very driving bassline and the background synths once again. This will hit hard on any dance floor, of this we are certain!

We hope you enjoy this release and thank you for your continued support!
FOLLOW US ON FACEBOOK, TWITTER AND SOUNDCLOUD
http://www.facebook.com/komplexsounds
http://www.twitter.com/komplex_sounds
http://www.soundcloud.com/ksx-komplexsounds

Please feel free and add this to your charts, it makes all the difference!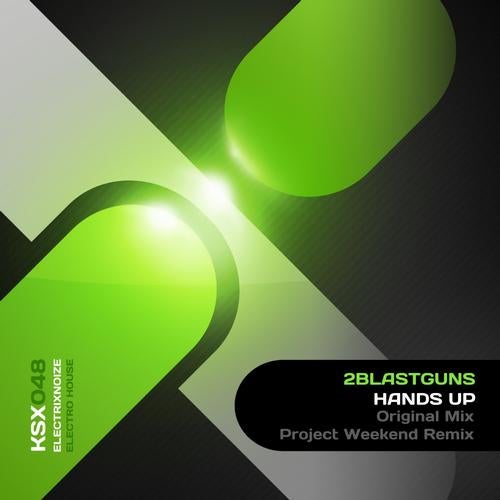 Release
Hands UP