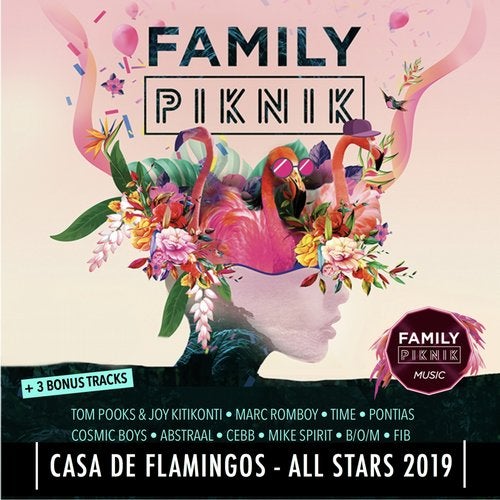 Family Piknik Music is proud to announce a fantastic 13 track compilation that showcases all the many talents in their crew. Entitled Casa De Flamingos All Stars 2019, it features names like Marc Romboy, Cosmic Boys, Tom Pooks, Joy Kitikonti, Time plus many fresh talents like Pontias, Abstraal and French in Berlin.

Family Piknik is of course the legendary techno festival in the south of France. It was always conceived as a family affair and so it makes sense that this compilation brings together all the fine artists who work with the collective. Mixing up legendary names with hot, up and coming new talent has always been their focus and that plays out with fresh stars Time, Pontias, Abstraal and B/O/M all having joined in recently.

The label has been getting plenty of big support this year, with many star DJs playing their tunes including global icons Fisher and Carl Cox who have both been pleasing huge festival crowds with Family Piknik Music releases. Other esteemed artists such as Laurent Garnier, Sasha, Hernan Cattaneo and Sven Vath have also been big supporters and 'Climb' (Family Piknik Music 01) was picked up by Sven for his 2018 Cocoon - sound of the 19th season, which was a great start for the label of course ! This new compilation is a perfect celebration of all this as excitement starts to build yet again for next year's much anticipated festival after the success of this latest addition.

Tom Pooks is the man behind Family Piknik and his return to the studio has been welcome indeed. He opens things with a brilliant 10 year reboot of his 'Jocker' while recent highlights come in the form of Cosmic Boys and Marc Romboy's remixes. Newbies like B/O/M, Abstraal and Cebb (highly played by Sasha) impress while 3 bonus tracks from FIB, Pontias and Tom Pooks & Joy Kitikonti are also included.

On fire after his 'Between the Lines EP', french rising talent Pontias offers a great minimal cut named 'Inside Out', with captivating arpeggios and haunted vocals. Label boss Tom Pooks goes acid with his soul mate Joy Kitikonti on 'Rosa Blu', a completely off the hook madness. Then, new to the label, we find FIB, aka French In Berlin, who delivers an epic dancefloor bomb named 'Ambivalence'. These 3 exclusive unreleased bonus tracks deserve all your attention and round out a most excellent compilation.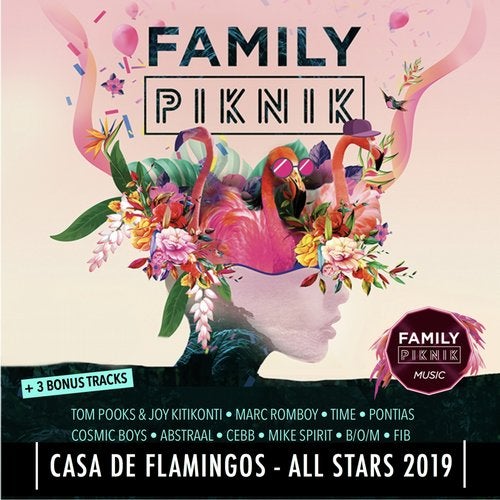 Release
Family Piknik - Casa De Flamingos All Stars 2019