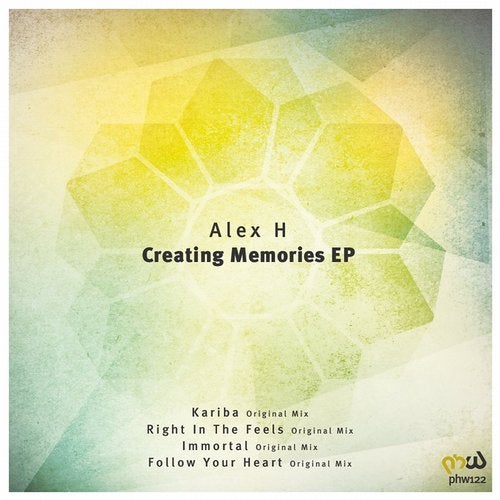 Release Date

2014-04-17

Catalog

PHW122
PHW proudly presents another astonishing release from the Australia based producer, and rising talent, Alex H. For those following the progressive house scene over the years, know we love to find new fresh and talent blood and Alex is one of them, we feel truly great to push through our label. This time he has contributed with a massive 4 track EP for us, where he showcase his superb talent to build chords progressions and a melodic flow that goes beyond heaven.

First up is a mighty production named as "Kariba", taken from the town in Zimbabwe, a country where ALex has been brought up before moving to Australia. This is a sun-drenched progressive house track, where he showcase all of his talents. Be ready for melodic hooks, a warm atmosphere and something ready for the sunny days.

Following in the same footsteps, is the 2nd act, "Right In The Feels". This is an amazing journey in sound design, where Alex builds a blend mix between driving chords, a mystic feel that is built up with massive pads and all the clever piano melodies that he is getting great recognition for. It's another beauty from this mastermind.

The 3rd production included this time is another progressive beast that is to take you by storm. "Immortal" as this baby is baptized as is a melody driven act, where Alex layers up some magnificent melodies and emotional synth and pad riffs to build something truly summer-ish vibes, it's another lovely piece of musical art.
With "Follow Your Heart", Alex closes the door on this release. This is yet again an astonishing production where he layer up some pure progressive brilliance yet again. A warm atmosphere is leading the wav with a lot of sound brought on from sunny beaches, Everything works in harmony with each other here, and you will have an excellent journey to play over and over again.

All in all, a wonderful release is here from ALex, and we at PHW are so happy to see him back with us once again, it's brilliant!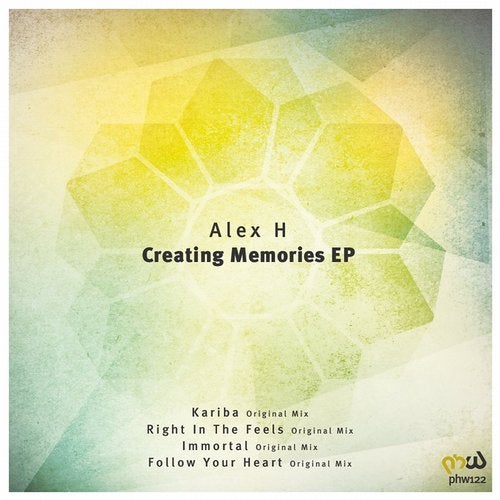 Release
Creating Memories
Release Date

2014-04-17

Catalog

PHW122