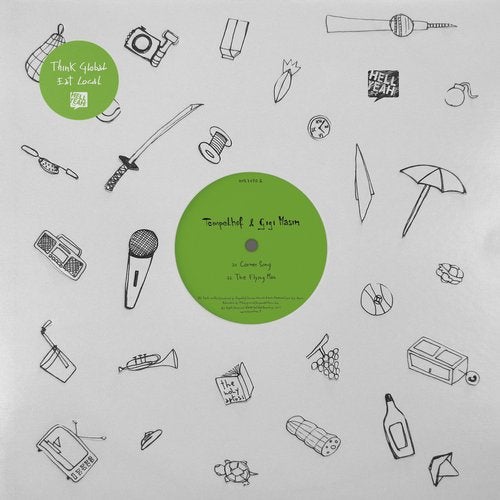 Just in time to warm up your winter, Hell Yeah revisit the peerless recent Tsuki album from ambient and Balearic masters Tempelhof & Gigi Masin.
Trancendental and dreamy drums characterise the new age 'Corner Song', which is the sound of laying back on a boat and bobbing up and down on gentle seas at sunrise. It's organic and soothing to the max. The other original is 'Flying Man', a suspensory film that feels like floating amongst the clouds on a humid afternoon. Wordless vocals add a heavenly feel to the lush and all encompassing chords and pads and nothing sounds sweeter than being lost in this one.
It is Corner Song that gets remixed by Good Timin' and Running Back man Jex Opolis. Famous for his disco infused synth pop sound he is a master of his own musical world. His version is eight minutes of laid-back tropicalia. Slowly churning drums and knotted funk-bass prop it up as an eco-system of pops, clicks and hits add to the steamy and sensuous groove.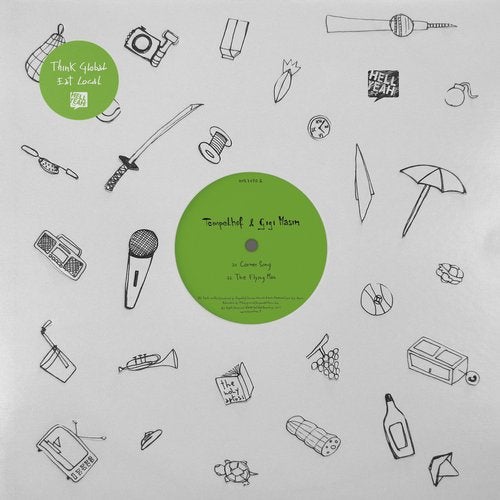 Release
Corner Song / the Flying Man