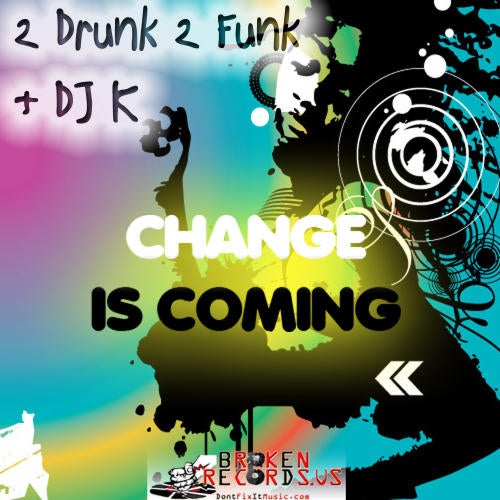 Release Date

2009-09-08

Catalog

BR-0912-B
Fresh on the heels of the HOT original mixes come the REMIXES from LUCIUS LOWE! The Barack Obama Victory Speech has had quite an effect on the world. This new president may just be able to break down some barriers as he is featured on this brilliant release! Someone who can communicate and be understood by people all over the world electronically!

Change Is Coming is the brainchild of 2 UK DJs; DJ K & Martin Randall (2Drunk2Funk), who had never actually met but started to come up with some ideas for a funky house track over a telephone conversation one day.

They needed a vocalist to deliver a gigantic hook and Lou Mullen fit the bill perfectly. Lou is a busy girl and not only works as a backing vocalist for some of the biggest acts in the UK she also writes and produces. Her career takes her all over the world and she currently has songs being recorded in Nashville, China, Holland, Bulgaria, Russia and the Czech Republic. But after hearing the demo Lou said she had to do it and she wrote and recorded the vocal hook the day before she flew to South Africa for yet another co-write.

Red Rhythm productions were asked to produce and mix the track. Red Rhythm (Cliff Randall and Simon Britton) have produced and remixed some of the worlds biggest artists over the last few years including Aaliyah, Ashanti, Boyz II Men, Sting, Usher, Kool & The Gang, Liberty X etc… They have also just produced and mixed 5 tracks for the new Leona Lewis Album "Best Kept Secret" and 10 tracks on the forthcoming Rev Run album.

On "CHANGE IS COMING," 2 Drunk 2 Funk & DJ K deliver some Funky, Uplifting Electric HOUSE MUSIC flavor that will be sure to ignite the Dance Floor, Power Radio and Mix Shows.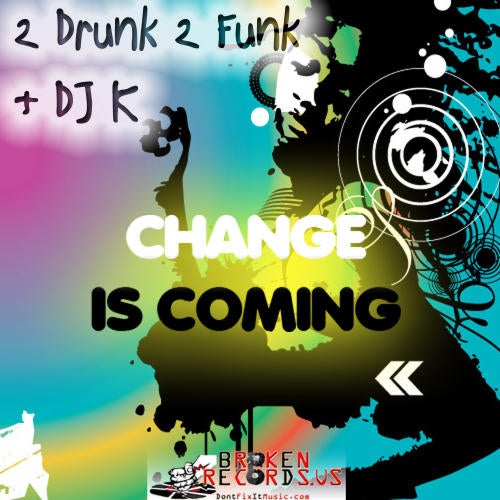 Release
Change Is Coming (Remixes)
Release Date

2009-09-08

Catalog

BR-0912-B