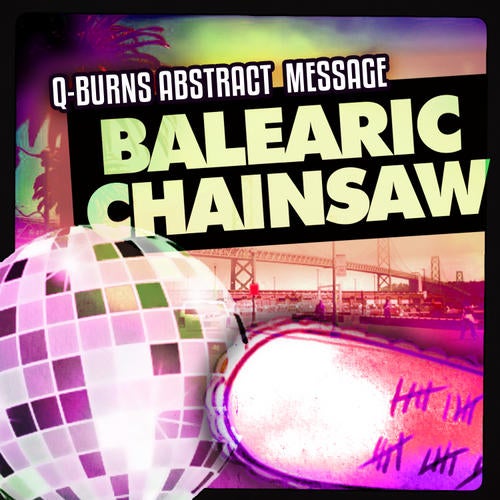 True story: Q-Burns Abstract Message once DJ'ed underneath a weighty chainsaw covered in disco ball mirror squares, rotating roundly with silver beams flying off its blade. Imagine such a devious device honed for dancefloor devastation, its rumble tuned to bassbin frequencies as its saw cuts through beats and melody. But we're talking about a chainsaw wielded by beardy types, waving its mirror ball excess over sunrise-stroked beach sand. We blissfully believe this could be the sound of the "Balearic Chainsaw."

The original "Balearic Chainsaw" is an extended, beefier version of what was previously found on the "Chainsaw" single, released spring 2011 on EIGHT-TRACKS. The piano-fueled, flamenco guitar-kissed version was hidden as the last song in the single. To our surprise, friends and foes alike asked for a longer version to send resonating over the waterfront. The requests have been answered, and this new version features an added groove coda that should send your neighbors dancing into the moon beams.

Who else could be more perfect for such flights of fancy than our long-time chum Scott Hardkiss? Coming off the brilliant Technicolor Dreamer album on his own God Within label, Scott tackled "Balearic Chainsaw" with a combination of gusto and happenstance. His mix is a rising force, solid rhythms and huggable bass lines anchoring a building swarm of piano, guitar, and cosmic, acid atmosphere. Not content with such mere musical coolness, Scott enlisted the gorgeous vocal contribution of Stevvi Alexander to further the "Balearic Chainsaw" message. Uplifting ain't the half of it.

Then there's Scott's dub. Wild swirls of sound take control of this special version, aided by the unexpected contribution of DJ Afro from Los Amigos Invisibles, supplying his own dueling flamenco guitar strums and riffs. Euphoric motion for the most summery of dancefloors it's a classic Hardkiss maneuver.

A party like this needs a proper come-down, and for our back-to-mine moment we've enlisted the reputable chops of Gazeebo, mainstay of Denver's Community Recordings. Working out an Italo/nu-disco throb, Gazeebo's slinky rendition hits all the tingle buttons, giving us a slow motion refuge that still packs a low-end punch.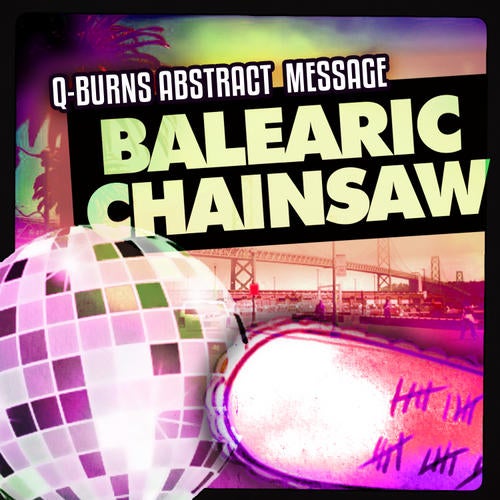 Release
Balearic Chainsaw