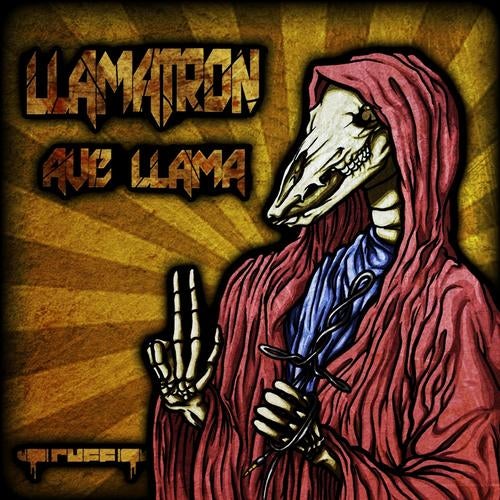 Release Date

2012-06-15

Label

Peace Off

Catalog

RUFFDIGIT01
"Beloved RUFF is back !!"

Fresh out of Grenoble (France) is LLamatron's first footprint stomp into the music industry :
AVe LLama, a four Warstep track ep, is A kick in the face to the dubstep world from the most aspiring new filth king !!!

- The most amazing combination of soft melodic structure, decimated by the most vile and crunchy bass alterations,... "Unstable Swings" takes you through an epic modulated journey of filthy bass growls, and terrifying vibes!"

- "Zombie Or Not" Breaks in slaying! An epic introduction into a slamming mutation of massive bass drops and dirty zombie attacks!!!

- Rinsing some face melting grime, fused together with the most amazing ambient elements and sad strings, stirring up quite a rhythmic grinder as heard in the track "Death Clock".

- Powerful and destructive bass sounds penetrate through the sonic soundscape, tightly produced around melodic, and deadly sounds. As the bass drop's in "Trick or Threat" dancefloor's across the world are going to feel it burn!!!


Brilliant First look at the brand new bangin' and slammin' new talent for RUFF Records Digital Showcase !!!

Don't believe me. just have a listen ...

-Jeffrey Raxyor

Tipped for fans of Excision, Sinister Souls, Counterstrike, Balkansky or Broken Note, this excellent Ruff release is guaranteed to pack dancefloors and ruin a few subwoofers.