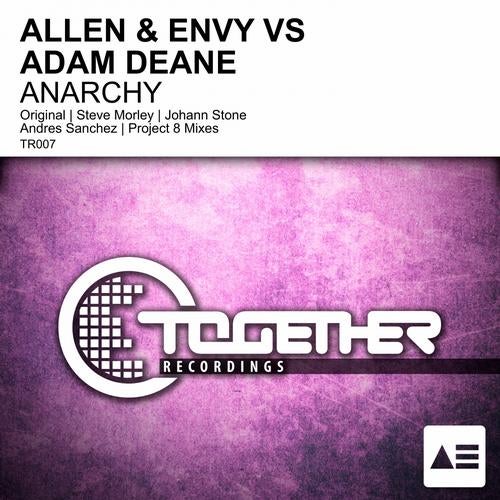 Together Recordings delivers another impeccable, intensity drenched workout for the after dark crowds with label bosses Allen & Envy joining forces with Adam Deane for the absolutely massive Anarchy!

The Original Mix brims with raw power and hair raising harmonics in equal measure. Sub rattling kick drums, rasping bass rollers and energizing percussive rhythms drive the floor perfectly, whilst the biting hook lines and hard edged synth drops will take crowds to the edge every time!

On remix duties, Steve Morley delivers an action packed workout for the main rooms, before Johann Stone provides a real no-nonsense tech twister that will ignite any floor. Next, Andres Sanchez is on hand to bring his uplifting sound to the package with a real crowd pleaser before Project 8 seals the release with a super atmospheric, synth laden rework that is not to be missed!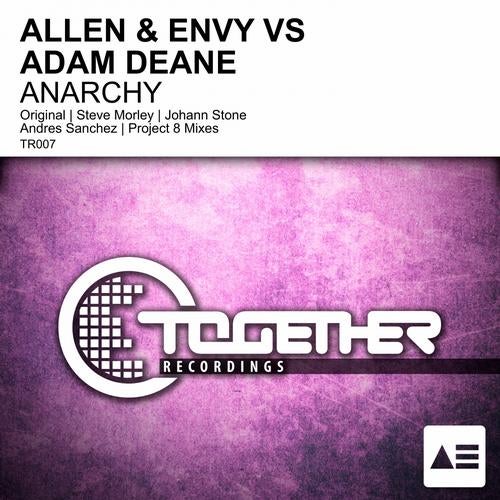 Release
Anarchy