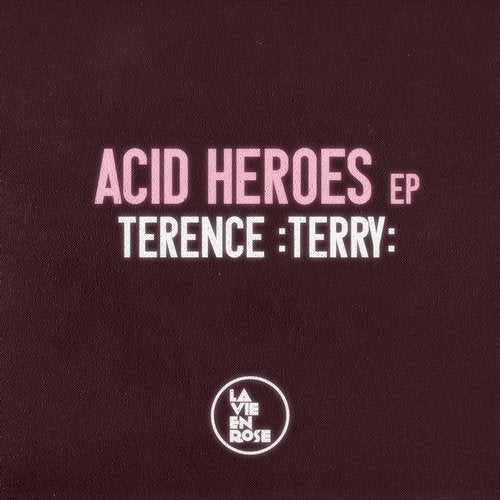 Having spent three years tirelessly growing the La Vie En Rose label from strength to strength, championing avant-garde House music and helping launch the careers of fresh new talent, label boss Terence:Terry: now steps forward with a string of his own works. Inspired by his blossoming collective and following his recent remix of Marcos Baiano on LVR015, 'Acid Heroes' EP contains three original Terry productions truly for the club.

The title track enters in strong punchy form, concocting deep industrial vibes and sinister vocals that echo into the darkness, until, half way through, it takes a more upbeat turn, lifted by reverberating synth chords. 'Cliche' slaps a little harder with a pounding bass and clashing symbols, before warming up with female wails and woos. A short, sharp taste of chord jabs and the journey builds up to what seems like the climatic futuristic ending, before melting into softer territory and a much welcomed infectious kick, for that last lease of life. Rounding off with the murky, splashing number 'Testing The Water', deep keys and the expert layering of techno effects equals a sublime underground House track, most certain to arouse the dancefloor.

'Acid Heroes' is served as the perfect appetiser to get you salivating before 'House Couture'; the first compilation from Terence:Terry: on LVR, mixing producers past and present, as well as a handful of unreleased future-gems to come on the label.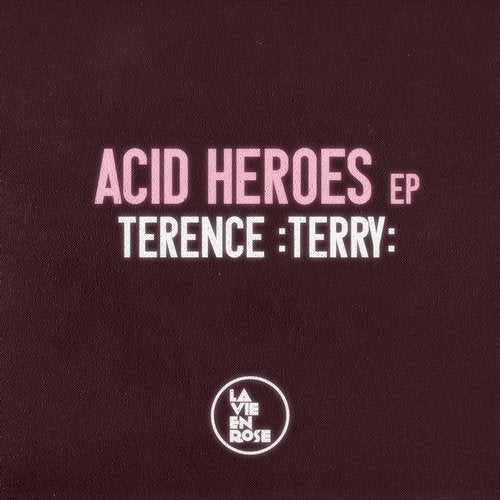 Release
Acid Heroes