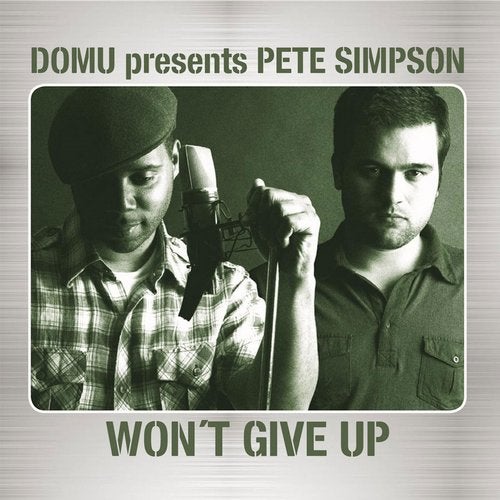 The first single release from the prolific duo of uber producer Domu and singer Pete Simpson is Wont Give Up. With its funked up bongo rhythm it proved to be a very personal song for Pete to record. We were writing with Pete Kuzma and it just came together beautifully. It is about keeping your faith in love, and I truly believe when you have found something you have to work hard at it, do what you can to keep it, never give up.

The track is taken from the duos forthcoming album, Look A Little Further and showcases their future soul style, merging Domus tight drum production ethic with the dulcet tones of Simpson. There is an underlying vibe of hope arising out of harder situations on the album and this track is no exception with its feel good message resonating at from every lyric and note.

Domu is Dominic Stanton, one of the most credible independent DJ/producers to come out of the underground dance music scene in recent years. He is an exciting and versatile producer who has over a decade of experience making some of the hottest beats in underground dance music.

Domu is maturing in his musical development and this album reveals a heart of soul beating inside him indeed his earliest musical influences were the soul sounds of Motown.

Diversity is key in Pete Simpsons musical development and he displayed a willingness to listen to many styles from a young age. Originally from a small Yorkshire town, he moved to Sheffield and through the church discovered gospel music, touring for ten years in this vein doing all the major festivals. In parallel with this, he was drawn to the edgier rock-influenced sounds of the 80s, and he was also into the whole break-dance scene, challenging other crews to dance-offs. Eventually the restrictive doctrines of the church spurred Pete onto another path in music: he discovered Marvin Gaye, Donny Hathaway, Stevie Wonder, Aretha Franklin and knew this was the music he wanted to make. Soul music.

Pete has collaborated with numerous artists and producers, working with names such as Jon Cutler, Joey Negro, Seamus Haji, Mark Rae (of Rae & Christian fame), Jocelyn Brown, D Ramirez, Nightmares on Wax and Reel People. 2007 will also see him continue his work with The Unabombers as a member of their Elektrons outfit.

The remixes on the single are handled by The Realm, a trio of talented fellows that features members from Reel People and KV5.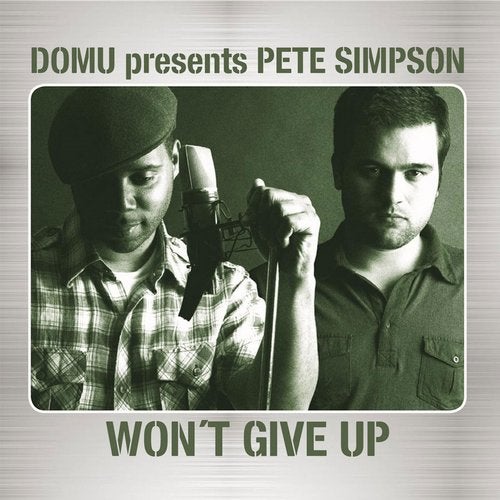 Release
Won't Give Up