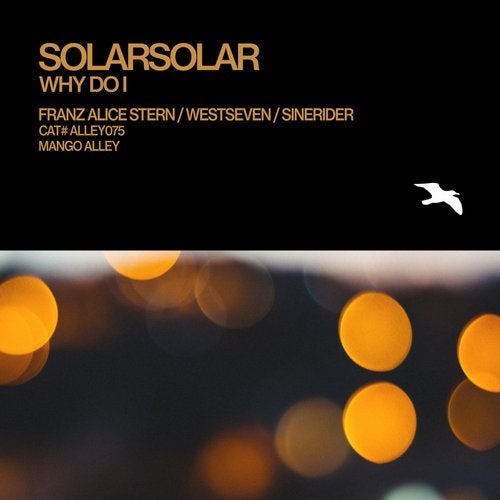 Release Date

2018-07-30

Label

Mango Alley

Catalog

ALLEY075
Meditative and contemplative – words tumble and cascade in illuminating layers as the soft light of SolarSolar radiates from the streets of downtown Toronto. An elegant sonic palette, rich in warm neon glow reflects muted chord progressions that build in intensity to ask a simple question: "Why do I?" Sonic layers stratify in cloud formations high above the Ontario cityscape, warm pads provide a canopy of sound to envelop phrases that catch on the night breeze.

The raw emotion of Franz Alice Stern floods through the streets of Berlin. Rasping bassline authority pulses across a new sonic soundscape where life is to be lived in glorious and vivid technicolour; no rehearsal and no filter in a city that sprawls outwards, lights twinkling in a spider's web of connected streets. Rhythm and melody combine with haunting vocal to create a cool new history. Twin towers emerge from the sultry air of Malaysian skies, Westseven looks down from dizzying heights onto a Kuala Lumpur cityscape that never sleeps. Throbbing bass and thumping kick mirror the heartbeat of the city below. Vocals trip lightly atop the breeze on a hot and humid tropical night.

Pure silk flows through the SineRider sonic identity; aural chemistry offers a riot of colour from New England skylines. An explosion of sound erupts in a dazzling sonic firework display as a wall of sound teams down in golden glow through held chords and pitched vocal phrasing. Rippling pianos hypnotise in spinning circular Catherine Wheels, a galaxy of stars reveal themselves in a velvety backdrop.

One and once the same, or so it seems; infinity reflects a spinning figure of eight, "why do I?"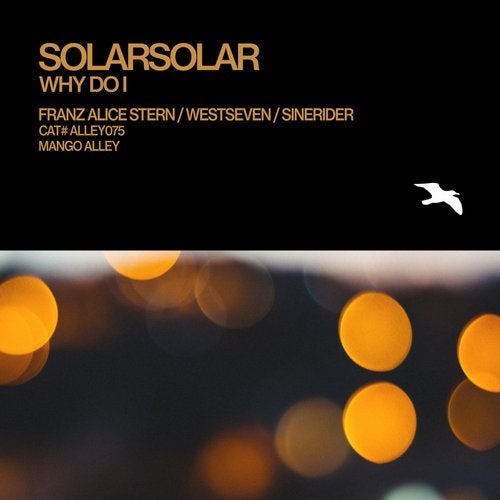 Release
Why Do I
Release Date

2018-07-30

Label

Mango Alley

Catalog

ALLEY075