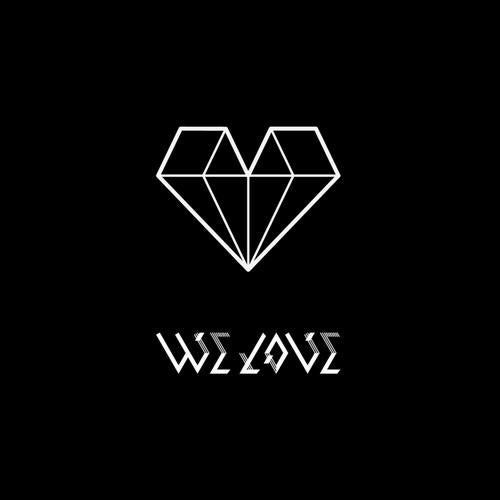 Release Date

2010-09-13

Label

Bpitch

Catalog

BPC225
With the duo We Love, Ellen Allien has sought out the golden needle in the haystack of current club music. It's almost impossible to resist the charm of the sweet Giorgia Angiuli, with her alluring brown eyes, and the wild locks of the contemplative, emotional Piero Fragola. The pairs debut album could become the chorus of the summer. Their enchanting songs fuse the ecstasy of club land with the emotions of pop. Giorgia and Piero moved from the south of Italy to Florence and immersed their intimate love songs in a synthetic glamour. Simmering beneath the cool exterior of the synthesiser and guitars is the sex appeal of seventies glam heroes. Their gigs are legendary: in these pop performances, We Love create their own cosmos of music, film and fashion. Donning futuristic costumes and masks, they take us on a crusade of love - the strongest feeling of all. 'On stage we are like two soldiers of love: two faces behind a visor, two bodies behind a black and white suit of armour."

The songs grab hold of you from the first moment and are not so quick to let you go. The wonderful duet 'Ice Lips' is about longing for the salty taste of your loverÄôs skin; the pair's lust-filled voices are gently caressed by electronic sounds. In Don't Cross' Giorgia's enchanting voice delivers a beautiful, ethereal melody whilst in distant reverie. Cruise Control combines a driving groove with a touching cello. In Hide Me the duo reveal their mischievous, flirtatious side, whilst in Train No Plane' we hear them in dreamland. The album's finale is 'Escape Destination', an epic pop song which is equally at home on a sweltering festival dancefloor or blaring from a builder's transistor radio.

We Love struck the European pop scene like a bolt of lightning. In Italy they have made a name for themselves over a number of years with their multimedia projects. Giorgia has appeared with the Paris fashion designer Amelie Labarthe as Metuo. Piero is a designer, VJ and university tutor. He works with musicians, theatre groups and film directors. Piero discovered electronic music through the British cult band Coil. Giorgia began playing the classical guitar before acquiring an electric guitar in her teens and playing black metal and hardcore. She was given Ellen Allien's album Berlinette by some friends as a birthday present. I felt a kind of revolution inside, so I bought my first sound card and a new laptop. I discovered and I am still discovering the incredible charm of electronic music.Äù We Love started life on a winter's Sunday in 2009. Giorgia and Piero recorded a CD for the car journey to a gig. Giorgia wrote the word 'WE' with a white pen on the grey disc; underneath Piero added 'LOVE' in black. An innermost dimension of vision, there is always something which prevents us from being transparent: LOVE."