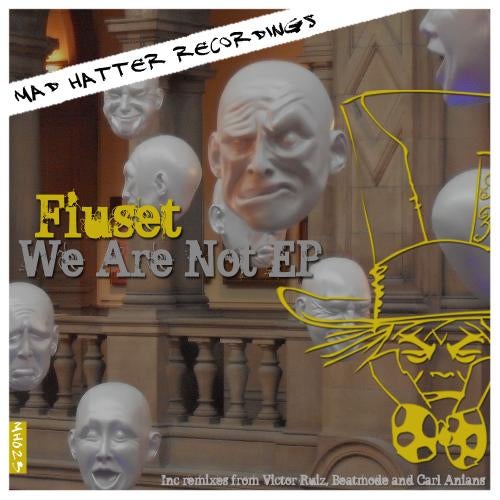 The Mad Hatter boys Carl Anians & Beatmode are unstoppable at selecting the very highest quality in techno and tech-house for their label, and their twenty third release is a testament to that fact!!

New comer Fiuset starts off his very impressive EP delivering a sharp and infectious club stormer titled Ke Loque..perfect for getting the clubbers onto the dance floor and keeping them there. Totally dark and jacking with a menacing vocal..this track absolutely rocks!! Expected big support on this lead track from the usual suspects...Mad Hatter material here that has attitude galore!!!

On remix duties for this dangerous track from Fiuset is Brazilian up and comming super-star Victor Ruiz!!! This is truly amazing, as the remix just gets bigger and bigger as it goes along...building into a frenzy of effects and synths...this is pure heat. If you like big bass lines and never ending builds then this remix by Victor Ruiz is for you. Big tune alert!!

Next up Fiuset continues the attack with the jam titled We Are Not. Big room tackle here with it's bouncy bass line and super catchy percussion..this baby grooves! Just like Ke Loque, this original twists and turns through layers of dark tones and mysterious undercurrents. Sublime!!

Choosing once again to put their magic touch on a joint production Beatmode & Carl Anians kill it with twisted, tribal and dark mix of We Are Not. This bad boy is deadly!!! The vocal manipulations are so intricate and delicately matched with superbly programmed congas and 21st century edits...this is going to be getting some major attention from those who like it futuristic and deep.

Mad Hatter is on the forefront..download, rock it and see why!!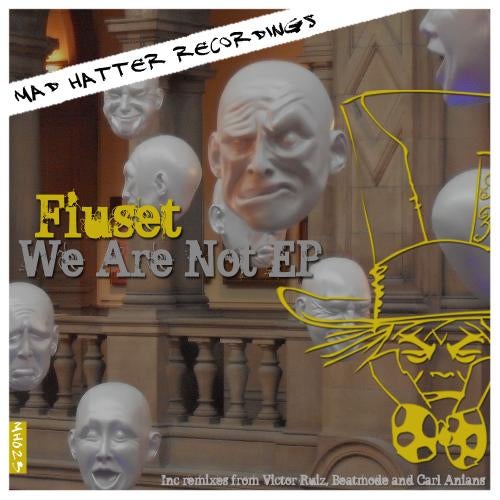 Release
We Are Not EP