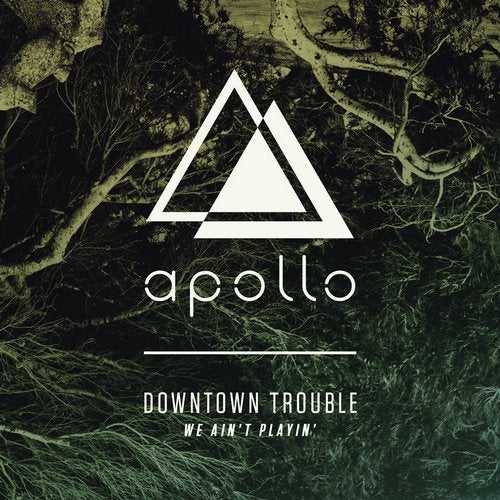 The newly formed Australian duo Downtown Trouble, (Jorge Watts and Daniel Treloar) aren't quite so new. With years of DJing and previous releases on Relief Records, 1200 Traxx and more, they are the perfect addition to the Apollo Music family. The title of this release, 'We Ain't Playin', pretty much says it all.

Right out of the gate on track 1, 'A Sides' kicks you in the chest with a punchy techno beat. As the track unfolds, the key stab opens up for a drugged out, loopy vocal that picks up and never holds back. It's a classic Detroit sound here and nothing short of intense.

Following that we have 'B Sides', which from what we can tell, is probably what was being made in the alien workshop all those years: pure analog, spaced-out funk. This track is so nasty, you might wanna wash your hands after you play it. Also, keep those kicks on, cuz you might wear out the bottoms while this one is on. Game over.

Closing out this release, is the track 'Into Your Mind'. A great deep cut here that is layered perfectly with an acid bassline, key stabs and a delayed out vox that fills out all the right places.

This single is an outstanding debut from our Apollo family down under, Downtown Trouble. Without holding back, these lads are sure to tear up dance floors all around the globe. Yea!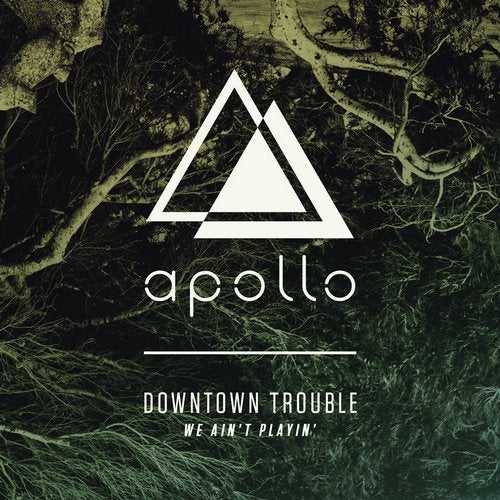 Release
We Ain't Playin'