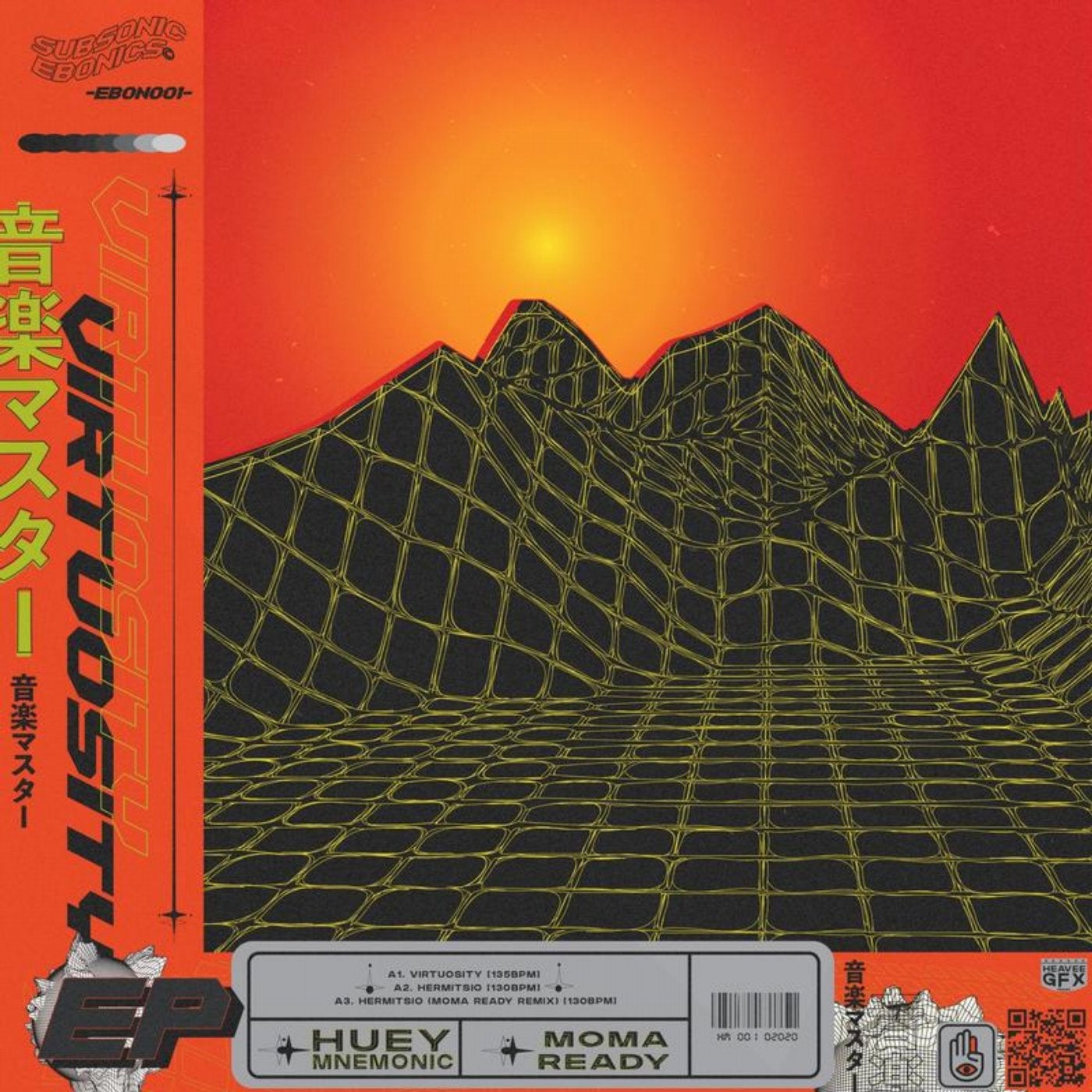 Detroit mastermind Huey Mnemonic returns with Virtuosity, an animated two-tracker of techno brilliance. The Follow up to his self-titled EP on Vanity Press last year, he continues to tap into Detroits rich lineage of dance music, once again exploring sci-fi themes through the lens of Black liberation. This fifth release also marks the debut of Subsonic Ebonics, his new label, an outlet for future projects to come.

An avid visual artist and graphic designer, the EP was born out of an A/V idea Huey had about a program called Virtuosity. Using it, one would be transported into a digital mainframe to experience the possibility of immortality and eternal euphoria. The installation would include analog synthesis, digital media, and 3D renderings touching on digital consciousness and identity, to provide the viewer with a simulation of the programs features.

The music on this release serves as the soundtrack to his planned installation, employing elastic arpeggios and euphoric repetitions designed to make one leave their body. The title track is a bouncy, uptempo spasm, much in-line with the sound of Detroits later metamorphosis. The 2nd track Hermitsio, a word Huey made up to describe a sort of virtual hermit, is a rhythmic ride of throbbing chords and introspective synthesis. As a bonus, also included is a hacked up pounding remix from MoMA Ready, one of NYCs most powerful voices in modern club music. Virtuosity is another luminous chapter in Huey Mnemonics journey through sound, a vision of Detroit technos future legacy.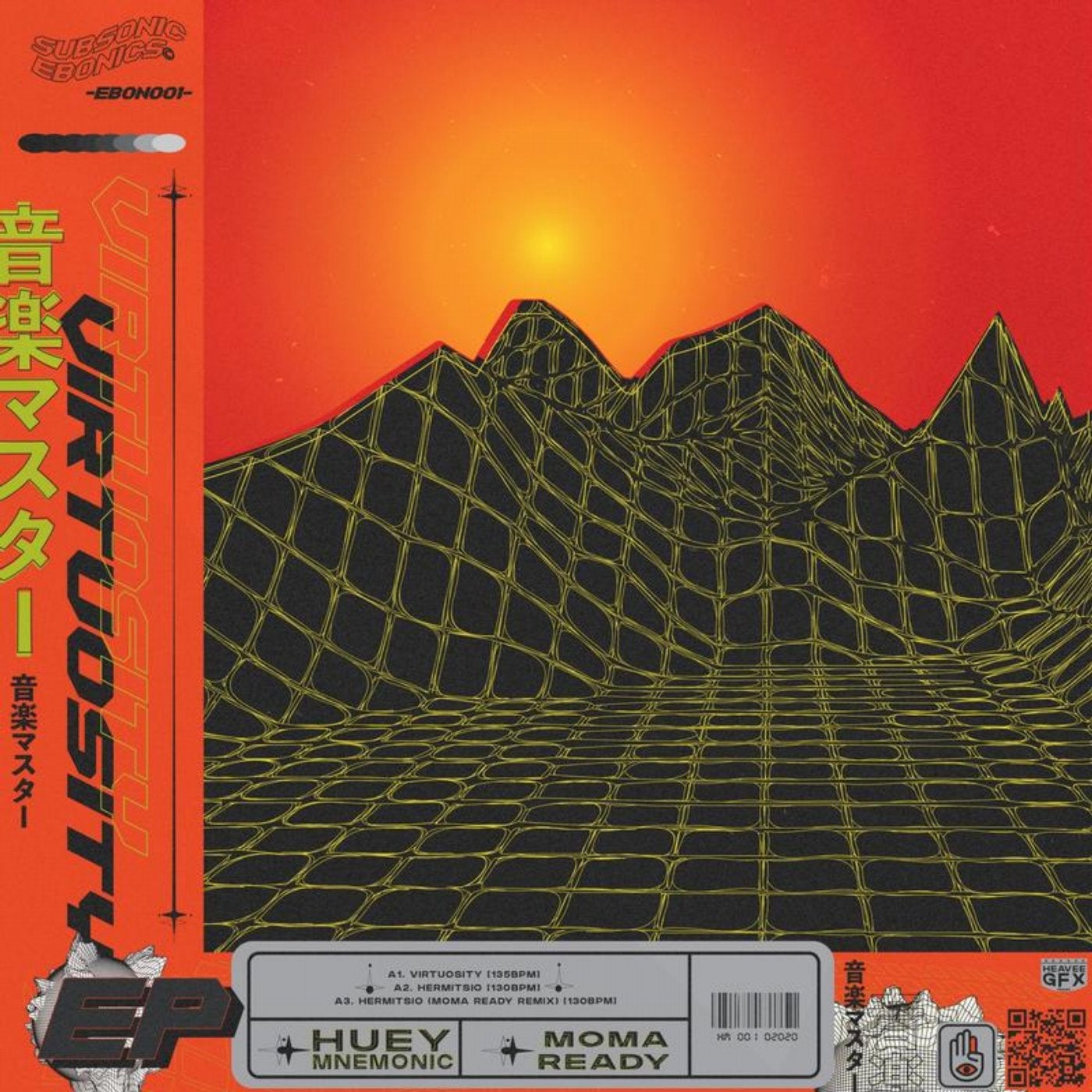 Release
Virtuosity EP