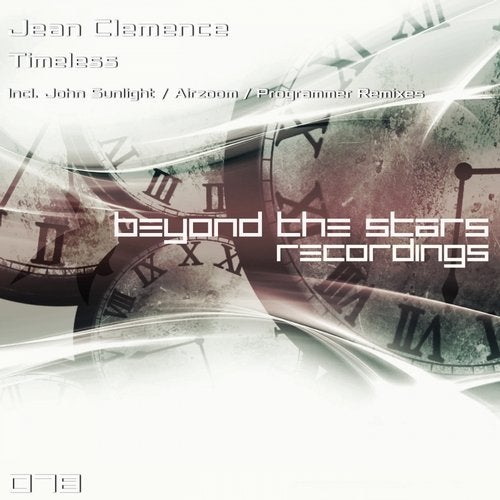 Release Date

2015-11-16

Catalog

BTSR078
Classic meets future trance with the incredible Jean Clemence and his tune 'Timeless'. He's back on Beyond The Stars Recordings with an unusually intense, progressive track filled encompassing a beautiful piano melody, striving synths and evocative strings.

Airzoom has opted for a more intense approach to the original melding tech influences with a vivacious backing that'll have your mind in a twist. With a contrasting build-up you won't know what hits you when the drop explodes.

Injecting pure energy into the tune is Ukrainian producer John Sunlight who's remix is nothing short of perfection. Explosive and dominating the track is one to get the serotonin flowing and listeners engulfed.

The final tune off the 'Timeless' EP comes from Brazillian producer Programmer who takes listeners on a journey through vast terrain. The remix infuses intricate sparks and tones with epic musicality that emits a larger-than-life atmosphere.

We hope you will like it!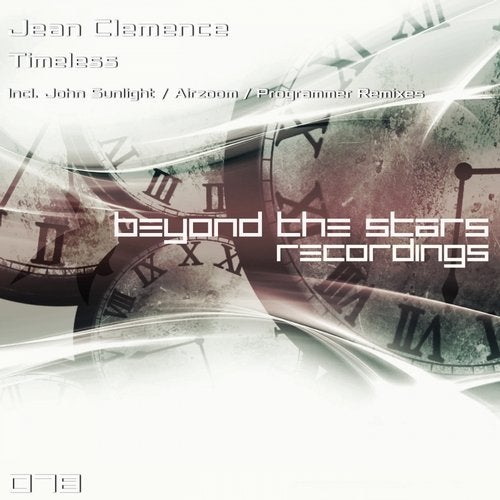 Release
Timeless
Release Date

2015-11-16

Catalog

BTSR078