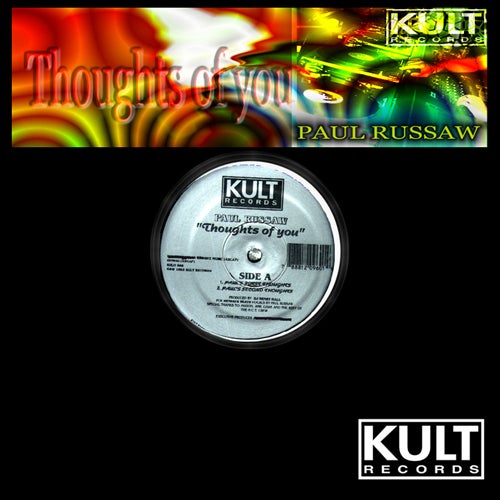 PAUL RUSSAW Thoughts of you KULT Records [UPDATE USA ISSUE: 27 REVIEWED BY: DIRTY DOROTHY JUNE 1995]
...Elsewhere on Kult, we also like the laidback vocals of Paul Russaw ("Thoughts Of You"), which gains in feel what it lacks in production technique, whilst Henry Hall's 'Lunsford Chronicles' continues his own eclectic journey to the darker edges of dance.
PAUL RUSSAW "Thoughts Of You" KULT Records (original review)
Produced by Henry Hall and written by Paul Russaw, they have added some interesting and smooth effects here because they knew what was installed for you. It reminds me when you would play with the pot on the mixer and shake the sound. I like this, and would play it in the beginning of the evening or just to mellow everyone out at the end.
The instrumental version has a nice bass kick to it and then comes the melody, nice and smooth and soft. This version is the same as the vocals but much shorter and still it carries itself very well. I would give this version a good listening to.
Mix 2 picked up. On an overall, I think and know you'll agree with me, that this is very good record. I would suggest this to be played right after the opening of the evening. It's really nice. Listen to it carefully. The Party People's Dub Mix is basically the same, but a male vocal is introduced here which adds to its flavor. If you like a smooth sound and vocals on top of it, then this is the record for you. Try it.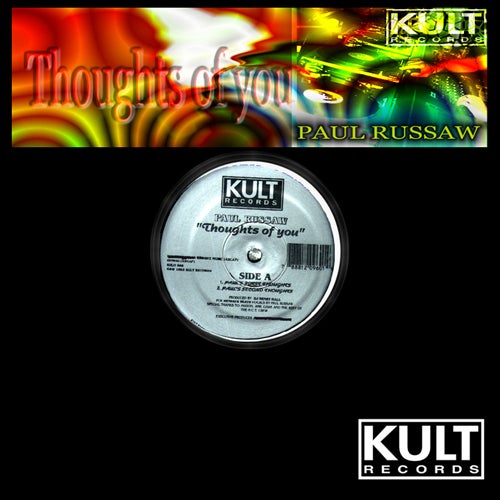 Release
Thoughts Of You (Part 1)