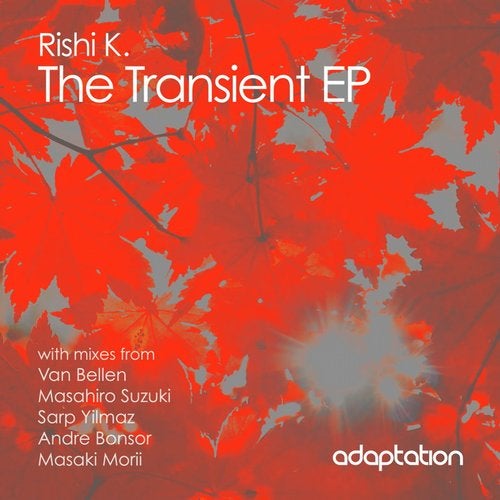 Adaptation Music welcomes new and exciting San Francisco based producer Rishi K. with 'The Transient EP', which consists of two great original tracks alongside remixes from Van Bellen, Masaki Morii, Masahiro Suzuki, Sarp Yilmaz and Andre Bonsor.
Rishi K. has been making a name for himself in the last few years with his versatile productions ranging across several genres such as deep house, progressive house, tech house and trance. Technically gifted and with an eye for intricate melodies, he has become a big part of the legendary Bonzai Music and its sub labels alongside the likes of i!Records and various others. Also a talented DJ, Rishi K. has been playing regularly in the San Francisco bay area at venues such as Supperclub and Ruby Skye as well as running his own events and monthly radio shows on Pure FM and Westradio.
Legendary German producer and prolific remixer Van Bellen follows on from recent successes with 99%% Recordings and Blank & Jones with a massive remix of 'Transient Day' which is sure to be a big hit with prog and trance DJs worldwide, with the track already being championed by Swiss Radio DJ Mental X.
Masaki Morii & Masahiro Suzuki deliver their first remixes for Adaptation Music following on from their releases 'The Sketch Of Deep Colors EP' & 'Fujidrops' respectively. Both mixes are superb cuts of deep house laden with catching melodies, Masaki's with the addition of a tough bassline and Masahiro's with a thumping kick drum and hypnotic synth line.
Another prolific producer and remixer, this time hailing from Turkey is none other than Sarp Yilmaz. Sarp delivers a very intelligent laidback mix with an array of intricate sounds built around some great percussive elements. One for the music connoisseur..
Last but not least is a mix from Schmoov! stalwart and in-house Adaptation producer Andre Bonsor. Andre's mix is a more stripped down and dubby affair complete with a funky bassline and rounds off a diverse package which is sure to include something for everyone.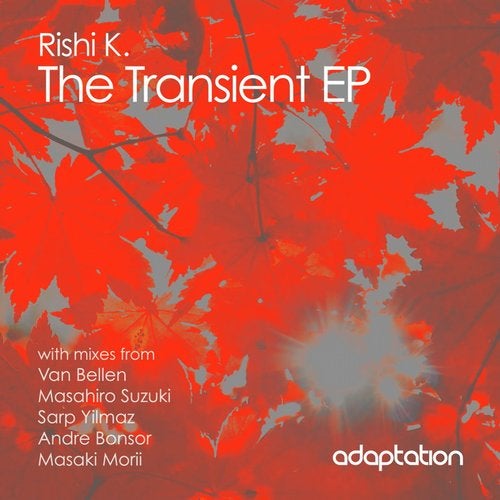 Release
The Transient EP