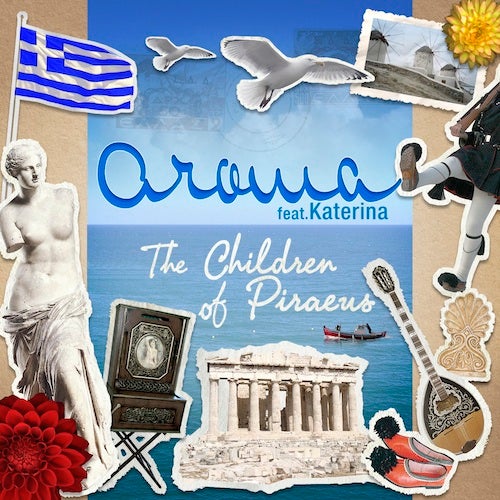 Release Date

2010-07-20

Label

Ego

Catalog

3264
Do you remember that refrain? Well... But you cannot remember when and where you heard that? Right!

The Children Of Piraeus (the original Greek title is Ta Pedia Tou Pirea) is a popular song written by Manos Hadjidakis made famous by the cover version translated as Never On Sunday published in 1960, and introduced in the Oscar winning movie of the same name, directed by Jules Dassin.

The original version in Greek was recorded by Melina Mercouri, who also played the leading part of Illya in the movie. The song was a hit in the USA by Don Costa, whose version hit the Charts in both 1960 and 1961, and The Chordettes. It was also sung on the Muppet Show by Miss Piggy, and there were other versions recorded in English (as Never On Sunday) by Connie Francis and Petula Clark, Italian (as Uno A Te, Uno A Me), French (as Les Enfants Du Pirée) and Spanish (as Los Niños Del Pireo) by Dalida, and German (as Ein Schiff Wird Kommen) by Lale Andersen (# 1 single) among others, and more recently (as bilingual English/Spanish No Tengo Dinero) by Los Umbrellos in 1998, all achieving coveted hotspots in the Charts. The song was also used again in the 2005 movie Munich by Steven Spielberg, and in the 2009 film My Life in Ruins by Nia Vardalos.

And now this is set to be a global hit again on Ego's mainstream label e2 with this brand new amazing dance version by Aroma produced with the help of Italys hottest production and DJ powerhouse Raf Marchesini, featuring the vocals of the talented Katerina (for the Greek and English versions) and In-Grid of Tu Es Foutu fame (for the French version)...

The track has already confirmed release dates across the key Worldwide territories this Summer, where its signed to the major dance labels such as Ministry Of Sound, Ultra, Universal and Spinnin, and its shaping up to be one of the big dance tracks of 2010.

This record will be hard to ignore. We sure youll agree.