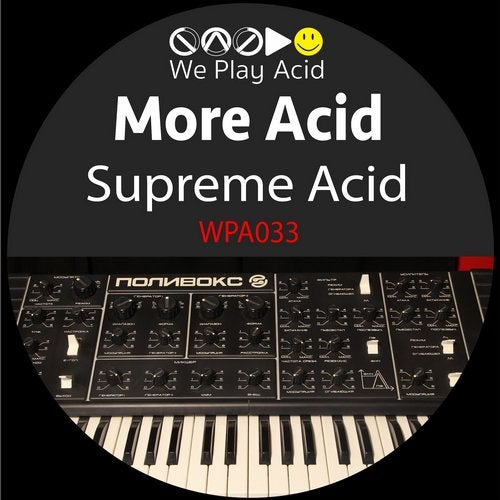 Next up on We Play Acid WPA033 we present "More Acid", aka Fedor Tatarintsev with his groundbreaking four track EP "Supreme Acid". This EP is a postcard from the edge, it's a stark, atmospheric snapshot of what it must be like to be nineteen in Kolomna. It has a cinematic, visual quality that will transport you into Fedor's universe, and it is a universe..... an acid universe! The sense of space is immense, Fedor really understands the gap between the notes are important as the notes themselves, huge reverberating soundscapes are sketched out with only the tiniest of brush strokes partnered with incredibly expressive bass lines and switched up beats make for a highly original EP.
1 "Supreme Acid" rumbles in from the darkness through massive synth waves that fizz and break onto rock solid beats as the ever-evolving bassline carves its way deep into your mind and takes you to a place of loneliness and spectres..... It's so real you can almost taste it.
2 "Overdrive" is a heavy acid bass driven pump session, Fedor demonstrates masterful control and expression riding the bassline, filtering and modulating as it bounces off the walls of an unfeasibly large warehouse full of lost souls.
3 "Neon Flux" begins subdued with a slightly unsettling strings that follow a 4 note falling chromatic pattern which is picked up later by the bassline, but in stark contrast the main theme is in a major key which shines like a burning beacon through the emptiness, like a message from outer space, in a sort of " Close Encounters Of the Third Kind" way, makes you want to build a mountain out of mash potato and wait for the aliens to turn up.
4 "Pleasure" is a testament to Fedor's pianist background, although we can't see it lighting up many dance floors it is the most evocative of the four pieces, "Pleasure" has at its heart a haunting and sorrowful chord progression that would not sound out of place in a Gorecki symphony, it conjures images of bleak emptiness and has an overwhelming sense of longing, it is indeed a pleasure for your senses.
Here at We Play Acid we endeavour to bring you the best in acid experiences please support this release so we may continue to do so. When we find Acid .... We Play It!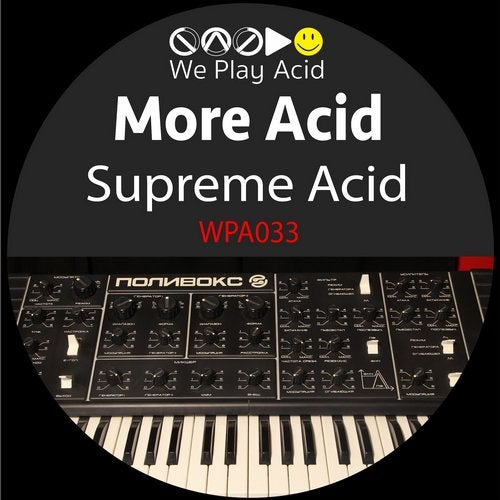 Release
Supreme Acid