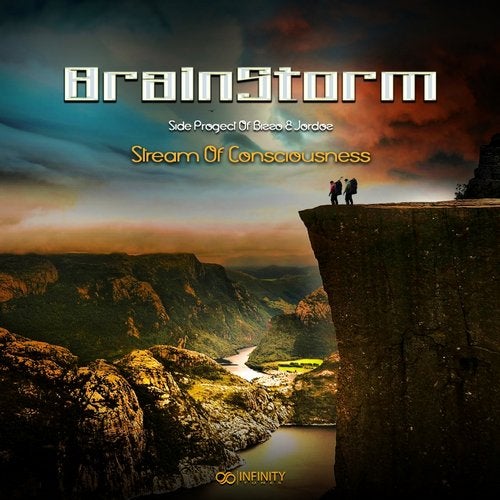 Infinity-Tunes proudly presents the new debut Ep of Brainstorm called 'Stream Of Consciousness'!Brainstorm is the side project of Bizzo & Jordoz,two talented and upcoming trance producers from Italy!
Both young and active,Gabriele Bizzarri aka Bizzo,caught most people's attention with his unique and spicy dark offbeat style he creates the last two years.Giordano De Iasio aka Jordoz in the other side,up-rising with strong ambitions,has a special talent of understanding technology and he makes great progress from time to time!
In this new package we can find three previously unreleased pumping minimal tracks with a perfect balance of twisted ripping sounds,dancefloor oriented rhythms and huge offbeat basslines!
Bizzo takes us on his 'Nobilotty' and gives us a taste of his sound imagination!Jordoz travel us in to 'Space' and drives us in to a fantastic prog- atmospheric dimension!To close their journey,both under 'Brainstorm' project,introduce us their new track 'Pacific Waves'!
Using their considerable musical experience,they have concocted a great style of progressive psy-trance with an unmistakably organic undertone.This new debut Ep is a unique combination of dark minimal psychedelic and with its improvisational percussions, mind bending fx work and emotive lead synths, 'Stream Of Consciousness' redefines the word epic!
Prepare your self's for some driving Italian progressive/psychedelic tunes!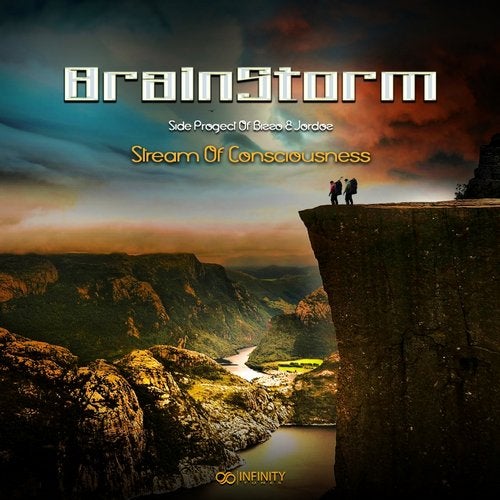 Release
Stream Of Consciousness