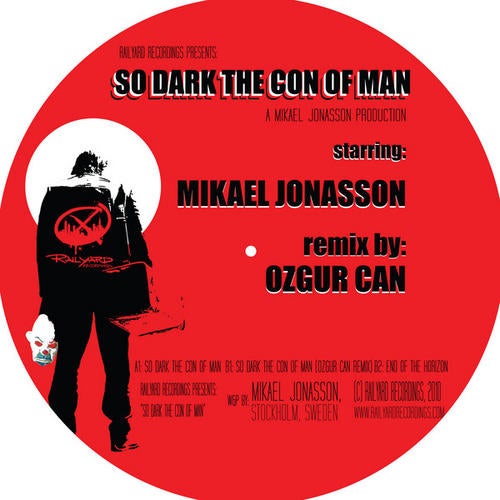 DJ support from Joel Mull, Funk D'void, Paco Osuna, SLAM, Pig & Dan, Fra Soler, Chris Fortier, Android Cartel

With release 28, Railyard is happy to add another Swede to the roster with a proper EP by Techno theorist Mikael Jonasson. With slick releases on both Harthouse and Audiomatique, we were forced to pay attention. What can we say folks...we have a musical hard-on for cats that spend this much time in the cold.

So Dark the Con of Man leads off the package. For those that appreciate minimalism, the cut delivers. Believe us when we say it doesn't require feline anesthetics to get you in the mood. Driving, throbbing and deep enough to uncork any floor midset, the track is just as well suited for the B-Room as it is the desert. Trippy is an understatement.

Remix duties for the lead track come from Sweden's Ozgur Can. With high-flying cuts on Save Me and My Disco Preset, we were super-excited when the techno stalwart took the project on. Boy did he ever deliver. Funky basslines mingle with proper rhythmic beds to create a feel Bootsy would get down to. His work has a rock solid arrangement and production all around.

End of the Horizon sees Mikael working primetime Tech real estate. No formulaic timeshares here; just proper banging club music that'll get even the discerning chin-strokers up to the front for some spotting. The cut conjures images of galloping landscapes and does SERIOUS damage. No need to tell you how cavernous the reverbs on the stabs is. Just trust...

Raliyard invites you to take a trip up North with us and enjoy the chill of nu-skool Stockholm for the Summer months....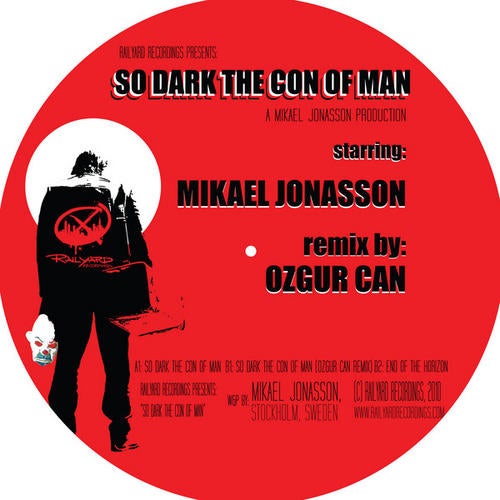 Release
So Dark The Con Of Man