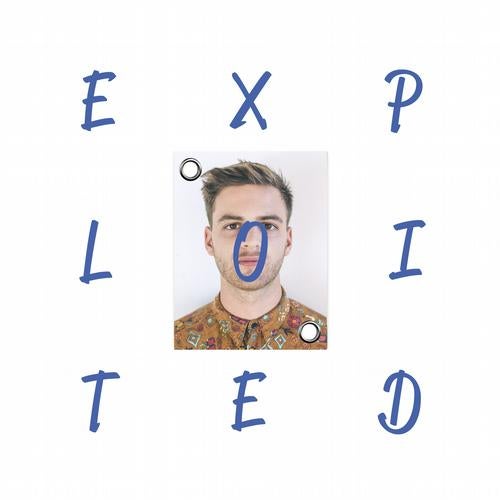 Release Date

2012-07-30

Label

Exploited

Catalog

EXPDIGITAL18
New on the scene, LA based producer Taylor Freels, better known as URULU, released his first EP "Across The Sky" on Exploited this March. The 3 track EP was a comfortable blend between old school house sensibilities and modern soul, creating something both easily accessible as well as culturally complex. Now URULU is back with a new 4 track-EP on Exploited: SINCERELY 91.

Early support by a variety of DJs From: DEETRON, JESSE ROSE, DJ SNEAK, NOIR, LAURENT GARNIER, AUDIOJACK, FLASHMOB, ROUND TABLE KNIGHTS, DJ LE ROI, HOT SINCE 82, HOT CHIP!, NTFO, TILL VON SEIN, TOTALLY ENORMOUS EXTINCT DINOSAURS, FRIENDLY FIRES, PAUL FRICK, HOMEWORK, JACQUES RENAULT, SANTE, JAZZANOVA, KAISERDISCO, DIRT CREW, THE MEKANISM, VIADRINA

DEETRON: Killer oldschool house tracks. Nice!

JESSE ROSE: Proper. Reminds me of being 17 again! Gonna go dig out some of those suburban garage smashes. Nice one.

DJ SNEAK: Reason With Me. Sunday School.

NOIR: Super cool 90s sounding EP. Exploited delivers again.....

LAURENT GARNIER: Good House ep - will play.

AUDIOJACK: Really solid EP here with an old skool flava, diggin it!

FLASHMOB: Really nice pack. Will defo try "Another Time". Thanks

ROUND TABLE KNIGHTS: Reason With Me is the one for me! Yeah!

DJ LE ROI: Thx for the new ep! Reason with me is my fav! Thx for good music.

HOT SINCE 82: WOW. Amazing release... this is awesome. Playing at Fabric London 2night. This will get rinsed. Reason For Me.sick x

HOT CHIP!: Sunday School sounds great.

NTFO: Yes! 'another time' run's very good! Will give a try this weekend! grazie!

TILL VON SEIN: Another time is a bomb!
But the whole release is dope... even doper than the last one he did ..
big up!

TOTALLY ENORMOUS EXTINCT DINOSAURS: 1999991.

FRIENDLY FIRES: Time to reminisce.

PAUL FRICK: Big Tunes.

HOMEWORK: Sorry for the late reply. Still massively in love with
Urulu's sound. His musical spectrum far transcends time, taste and rusted genre conventions. Picking a specific favorite would be an insult. Will play these out and chart fo' real.

JACQUES RENAULT: Another Time and Reason With Me are the ones for me. Keep going exploited.

SANTE: 1991! banger for me - reminds me on the good old days!!!!!

AXEL BARCK / JAZZANOVA: In the box !!!

KAISERDISCO: Massive 3 track ep! Full support from the Kaisers of disco ;)

DIRT CREW: Great ep!

THE MEKANISM: This is a must have EP !! Amazing job

VIADRINA: Yes, this is a great sound! Nice weapons for the forthcomig parties! Supported!