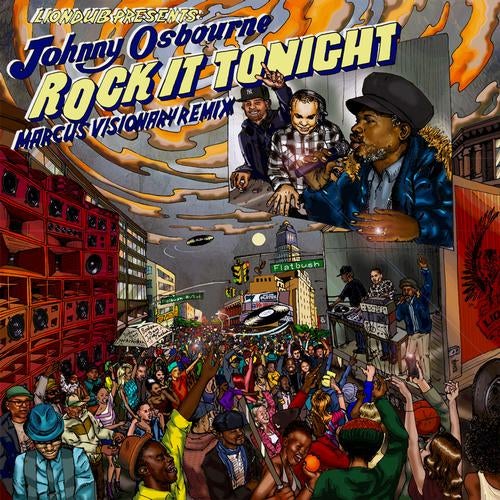 Artist: Johnny Osbourne
Title: "Rock It Tonight" Marcus Visionary Remixes
Label: Liondub International
Catalog #: LNDB-016
Format: Vinyl 12" / Digital
Release Date: March 2013
File Under: Jungle / Drum & Bass

Following a year-long break, LionDub International is proud to announce our return to wax with the rekindling of our long-standing alliance with storied junglist Marcus Visionary, featuring vocals by reggae legend Johnny Osbourne. The first single from an album-long project, Rock it Tonight revisits Osbournes 1986 smash We Gonna Rock it Tonight for the equally storied Jammys Records, but with an entirely new voicing and new lyrics. Marcus Visionary himself has had a long and storied career, starting on L Doubles old school Flex Records and moving forwards with other essential imprints like Revolve:r and his own Dance Rock Records before making a solid connection with LionDub in 2009. Our strong support goes hand in hand with his inimitable style, and time and again hes delivered massive releases that keep fans coming back for more. For this teaser to the album, Marcus steps up with two contrasting versions of Rock it Tonight sure to cause ruckus on dancefloors. With digihorns, police sirens, and a skank sourced from the songs original incarnation, for the original version the drums follow a bouncy reggae groove that keeps up the tempo but also keeps a lighter mood. Tougher is his Jungle Remix, where busier breakage brings a rollicking classic jungle feeling. Together these two mixes raise the bar high for the full-length, but given Marcus track record here on LionDub, we have no doubt it will live up to the highest of these expectations.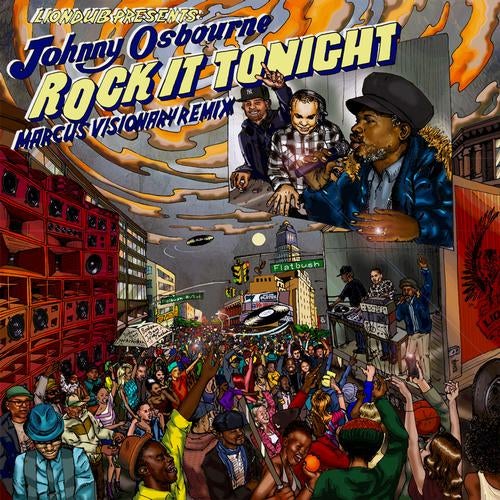 Release
Rock It Tonight