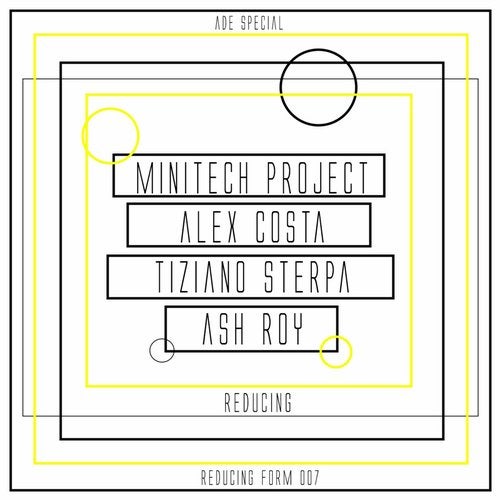 For the Amsterdam Dance Event 2015 Reducing Form is glad to present the release N7. An EP including a very nice techno groove by The born UK producer Minitech Project named 'Reducing'. The release will come out with 3 different remixes made by the label head Tiziano Sterpa, the indian producer Ash Roy and a last by Alex Costa, who doesn't need intro as very well known for his several releases on the major labels like: Bitten, Intacto, Toolroom and many more!
The original is a techno track with minimal shades. The particular background sounds and the effected hats and vocals give to this project a real futuristic touch.
The remix by Alex Costa is a more techno version made by old school elements and fast brakes down! The bass line is fatter and the synth lines very characteristic.
The remix by Tiziano Sterpa is definitely darker with a break made with synth that remains the most introspective Detroit sound. The beat is still tech house having particular backgrounds atmosphere.
The 3rd remix by Ash Roy is a more electronic and melodic version of the original. Bass line is with high envelope giving to the track a acid touch.
We hope you can enjoy this release during the conference.
RF 007 - Reducing (ADE SPECIAL).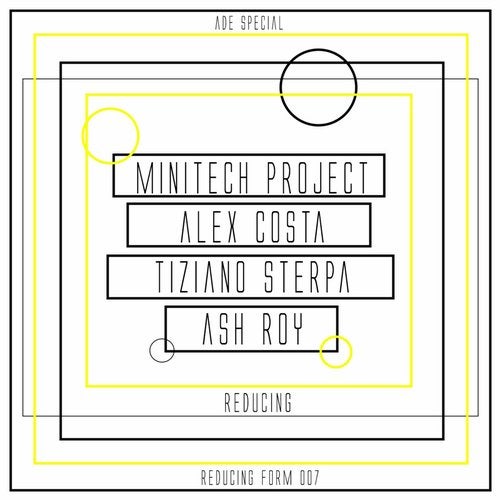 Release
Reducing (ADE Special)