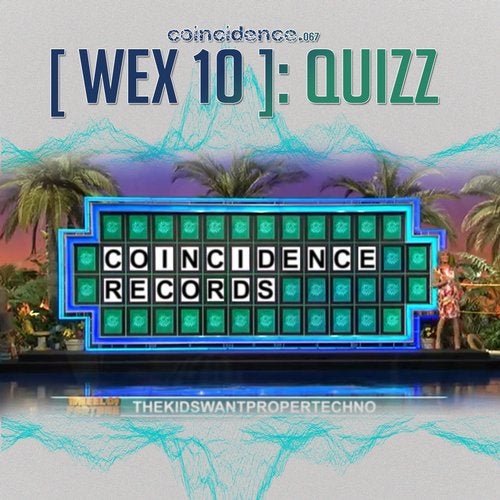 Wex 10 hails from the north of France, so technically he's almost belgian :) From where Coincidence operates he is only twenty minutes away, so it was just a matter of time before our paths would cross. In the past few years he has been working in the shadows to perfect his crafts as a gifted producer and a well respected DJ. His releases saw the light of day on Naked Lunch and Riot Recordings while as a DJ he recently played at Nature One, to name just one. In other words: the kid is going places, fast.

His three track release "Quizz" starts ofwih a title track that immediately sets the pace for what's to come: dark, straight forward, pounding Techno. Raw, dirty and with hihats that cut through ear drums like a knife through butter.

My favorite - if I may say so - is the second track, "Virgule". It starts of with a great, loopy percussion but the icing on the cake is the dark, deep string that slowly creeps in. Reminding me a lot of my favorite track of the past year, Modern Conflict Theory by Avatism & CW/A, but as if it would be remixed by Rebekah. Right. Listen for yourselves.

Last track "Mic2" is one of those tracks that make me think of the sets my friend Trixy plays often: dark, pounding, with a little twist to it to make it digestable. A slightly distorted kickdrum leads the way and a simply effective stab loop leads the way into the darkness of the club. DJs will love this.

Hope you will love it too.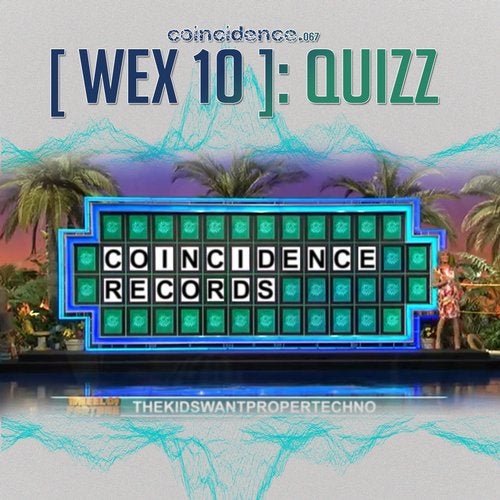 Release
Quizz