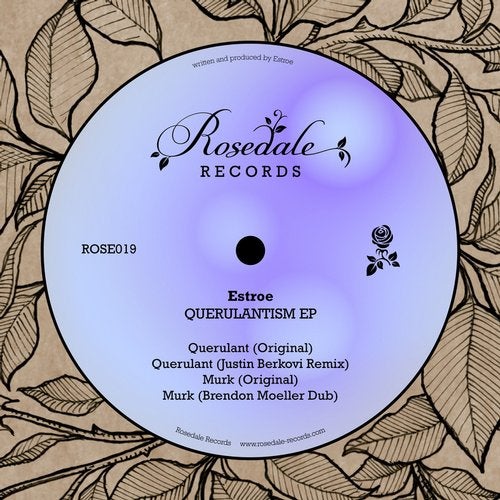 For ROSE019 Estroe is back with two tracks which exemplify her trademark sound and technique.
Remixing the tracks this time we have two very talented and well established artists, Brendon Moeller, and Justin Berkovi.
With 10 full length albums to date, releases on a number of different labels and having worked with revered vocalists, Brendon Moeller is a time-served master dub technician and is well adept at sculpting his unique and ever-changing sonic landscapes. His remix on this ep sums up his evolving style.

Justin Berkovi is also no stranger to the scene with a career spanning 20 years. With 6 albums under his belt and an impressive selection of famous and influential fans, his music can be described as timeless but still at the forefront. He is always part of the leading wave but leaves impressions that last decades.

Estroes Querulant marches along like a soldier of war, mentally conditioned and who is hell bent on achieving their objective. Organic sounding percussive jitters and mumbles are like repetitive reminders of hypnotic commands while the sharp razor edged stabs suggest an implanted sense of violence. Sombre strings and pads hang in the background like pensive reflection or guilt of the soldiers deeds.

Justin Berkovis remix of Querulant embraces the idea of someone desperately clinging on to the last semblances of rational thought in an attempt to suppress their darker, angrier emotions. The kick drum and the pulsing bass line come together like a racing heartbeat. Short buzzing stabs wasp their way around the mix like fragments of menace and angst, and like the thoughts they are trying to subdue, while swelling pads and lingering strings hold the suspense of the moment.

Murk is a thick primeval soup of heavy breath-like drones and atmospherics. Intricate percussion dances and fidgets through the track like small organisms viewed under a microscope as they move in a drop of pond water. The steady pulse of a single bass note provides the underlying tension while thin string pads give a sincere sense of melancholy and emotion amongst the mysterious feelings of awe and wonder.

Brendon Moellers dub of Murk takes one on a dive to the sea-floor with this monster of the deep. The track starts with hazy and shimmering bells that glow in the ominous darkness of a deep bass groove like bioluminescent creatures at the bottom of an oceanic abyss. As the track progresses more life-forms make themselves known in the form of agitated, and sometimes aggressive, percussive-like melodies. The piece is exciting but also tense like one is always conscious that they are in unchartered waters.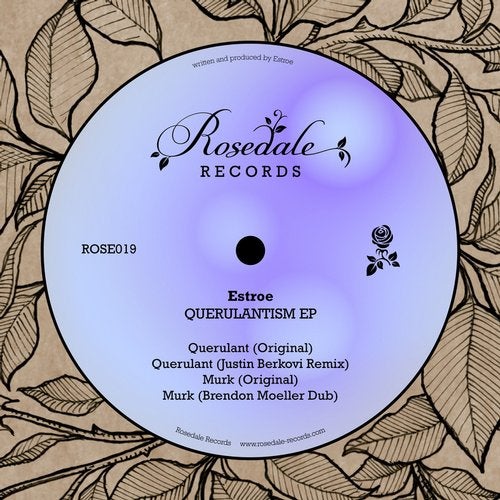 Release
Querulantism EP