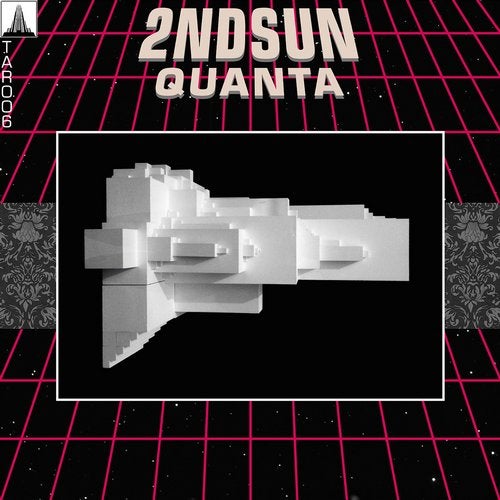 Release Date

2015-04-27

Catalog

TAR006
2ndSun's 2014 "Shimmer" EP was a landmark moment on many counts – our first Tessier-Ashpool Recordings release, their most accomplished work at the time, and easily our most prominent outing. A "jackin' house exemplar", as we called it then, it set itself apart as one of very few sustainable, enduring and timeless models for UK house/techno splicing, accruing standout radio support (from the likes of Shadow Child and Skream) , chart success, and crossover validity (gracing the tracklist of one of Armin van Buuren's Armada Music compilations). So how do you top that? As it turns out, if you're Olly Stork and Steve Burnett tinkering away in the studio, you just do.

This year's "Quanta" EP, titled as such as shorthand for "quantum miscellanea", sees the boys perfecting the science of their approach as they tackle more abstract subject matter, familiarize themselves further with core Tessier-Ashpool tenets, and absorb our team's most recent developments. Consequently, "Quanta" is their most musically ambitious, thematically expansive and stylistically versatile oeuvre to date, spanning four tracks of expertly-mitigated twists and turns.

"Drift" is a modernized electro affair, drenched in leaking neon sludge and adorned with 80's funk retrofits. Junglist acid bass squelches interpolate with drum machine antics atop a syncopated jam, as lush and... well... drifting pads fade in and cut out, creating a TAR-specific, Golden-Age-sci-fi narrative.

"Control" is a tenebrous techno workout, affixing cone-ripping acidic reso- sweeps and instructional automaton chants to an ever-mutating rhythmic environment – sometimes driven by dotted kick grooves, sometimes derailed by frenetic percussive rattles, and always tethered to the upbeat of a stoic, ligneous snare.
The first pure 4/4 jaunt of the record, "Divisive Circuit" is true to its name, conflicted and schizophrenic, shifting from live analogue acid jamming at one moment, to gutter house histrionics the next.

Closer and title track "Quanta", a nod to the acid and/or ambient house of pioneers like Orbital, The KLF, Kevin Saunderson or The Orb, is a breezy, almost-balearic stroll through the combined chaise-longue dreams of many a poolside aficionado. Sensuous. Ethereal. Seemingly eternal.

All tracks written & produced by 2ndSun. Mastering by Liar.
Artwork by Liar and Borealis.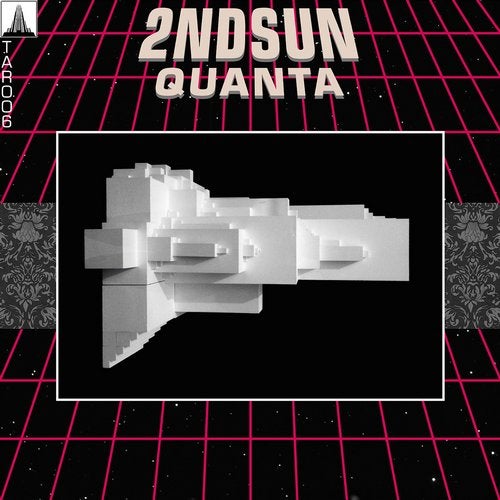 Release
Quanta
Release Date

2015-04-27

Catalog

TAR006