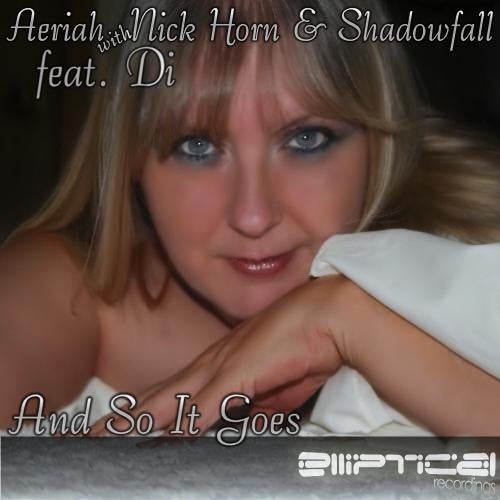 As a vocalist, most are aware of the prowess that Di exudes in her work. However, for And So It Goes, Di puts on yet another hat and jumps into the driver's seat as producer using the name of Aeriah, which is already familiar to trance and progressive lovers as her Dj persona. The original intro mix is inspiring and lush, with incredible texturing and fluid arrangement that showcases her theory skills and composition techniques, both of which are also inspiring. To further enhance the journey, Aeriah solicits the live percussion skills of veteran session and live drummer Nick Horn (aka Mr. Nick) to create a truly unique percussion experience, and the soaring lead guitar of Shadowfall, of who you know from his many remixes and solo productions. The resulting piece is stunning and one-of-a-kind, inspiring a trmendous list of talent who instantly wanted to lend a remix to the package.

On a primarily progressive trance front, For a darker and techier side of progressive, T.Meracz chimes in with a distinctive version, complete with live cello, performed by himself. Liquid Vision brings his Oila Alio personna and Cj Peeton brings his talent to the table. In addition, Di teams up with her partner David to lend an Overflow take on the package. Robert Vadney puts his club shoes on and sets the floor on fire with a killer club mix in a tech trance motif, and W&D round out the release with yet another stunning chill mix that will bring you to your knees. To add an edgier flare and completely different take on the song, Vincent Cuevas revs up a powerful tech-trancer that cranks the bpms and churns the blood. As a bonus, Cj took the vocals from And So It Goes, and found that they worked perfectly along with his Higher Level Of Consciousness track from the LP entitled Range Of Emotions, so we included it for this release.

Whether as Di or Aeriah, this talented artist brings it all and brings it with authority and passion... You will find this passion just as easy to feel!..... ENJOY!!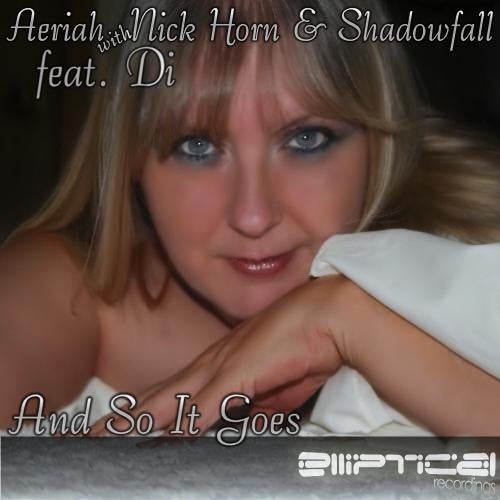 Release
And So It Goes
Di, Shadowfall, Aeriah, Nick Horn, CJ Peeton, Liquid Vision, Oila Alio, Overflow, Robert Vadney, W&D, T. Meracz, Vincent Cuevas

Release Date

2010-03-03

Label

Elliptical Recordings

Catalog

EPT047