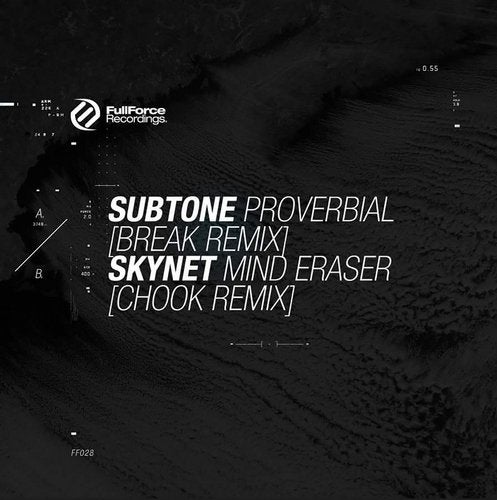 Subtone - Proverbial (Break Remix)

Charlie Bierman, AKA Break should need no introduction. This man proves that, even if there often is a trade-off between quantity and quality, there's always an exception that confirms the rule. His consistently relentless, varied and prolific output has made him untouchable. On the A-side, Break takes Subtone's tech-funked original and flips the script with infectiously rolling drums, accompanied by floor-shattering subs and turbulent percussion. While keeping many of the original vibes intact, this remix definitely puts a different spin on it, keeping it rolling and highly accessible to DJs and clubgoers alike.

Skynet - Mind Eraser (Chook Remix)
Following up from his previous release featuring Claudine Muno of his live band, Monophona, Chook delivers with what he's always been known for: futuristic, fast-paced beats with gloomy, moody undertones. In this remix, he takes Skynet's dark funk piece to a shadowy place, with the help of crisp drums and thick, textured bass notes, laid on top of heavy subs. The result is a bold, restless take on the original, with Chook's unmistakable signature. It's moving fast, and going hard. Any neurofunk head will agree.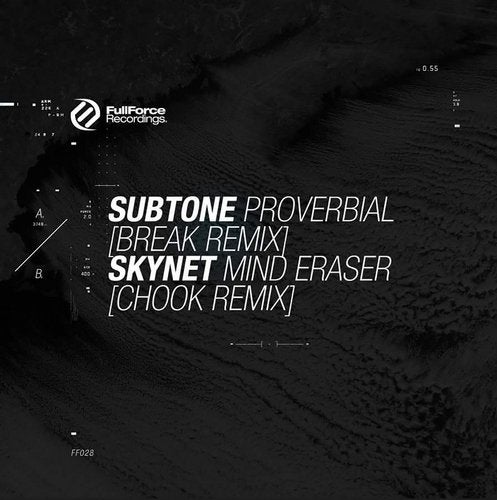 Release
Proverbial / Mind Eraser Rmx's