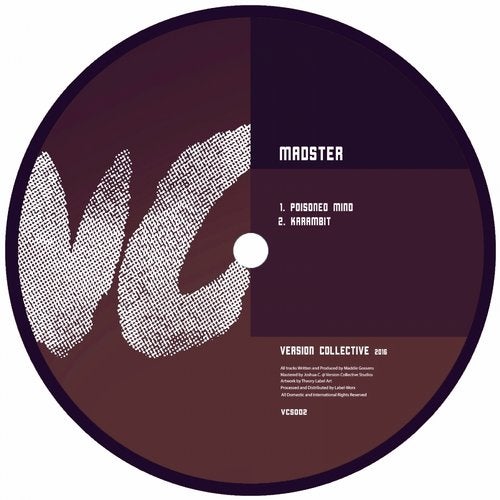 Dutch Producer Maddie Goossens, A.K.A. Madster is treating us to a deep, oriental dose of resonant vibes for the mind.

This two track EP is something we at Version Collective have been looking forward to putting out for the dedicated heads to vibe to.

Poisoned Minds sets the stage with it's deep sub roll and eastern styled strings. The reverberant recordings throughout the intro slowly lead into the repetitive yet very catchy melody line that creeps into the drop which will give any sound system a work out. Once the sub hits things get serious, the shakers maintain the groove complementing the icy melodies which mash together to create an righteous blend of well crafted sonic madness.

For Karambit, much like the definition of the word this tune is sharp and unforgiving, The bass throughout it's entirety will shake the foundations of each and every space blessed to receive the heavy dose of sub present throughout the tune. The strings and percussion work together riding through the measures and create the groove for the sub to fill whole, together they work in synergy to create a feel that we at VC truly love.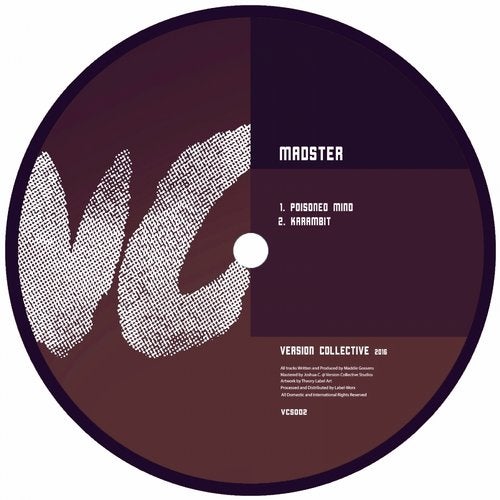 Release
Poisoned Mind / Karambit