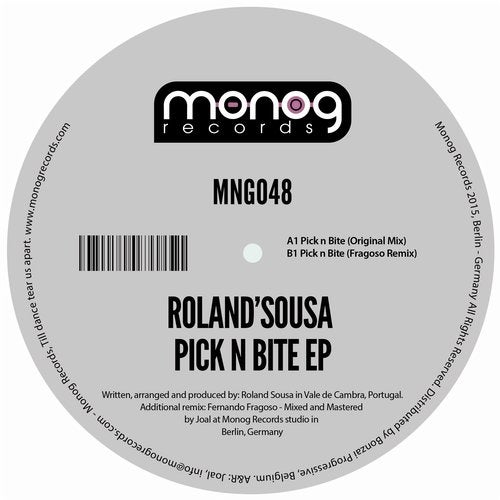 Portuguese DJ and producer Roland'Sousa debuts on Monog with the wonderful Pick n Bite EP. Starting out in 2011 he started to really learn about producing music and he was part of the duo Jacknroll who had a string of top notch cuts on many different labels. In 2015 he decided to go solo and released on Household Digital. A very dedicated, committed artist, Roland'Sousa always puts his heart and soul into his music, definitely worth keeping an eye and ear on this guy.

The Original Mix intros with a superb deep tech house vibe filled with sharp metallic synths and a wonderful low end bass that delivers a deep warmth through the sound. Rhythmic percussions set the vibe alive with snappy claps and crisp stuttering hats. An array of synths come through and merge beautifully to the backdrop of a haunting pad that sits nicely in the background. A solid slice of tech here that will definitely turn a few heads.

Lisbon based Fernando Fragoso is here on remix duty and he churns out another of his tight cuts for our pleasure. Since 2000 has been developing his own techno and house styles and has been a regular feature on many labels including AU Records, Bonzai Basiks, Mint & Mustard, Howz Choons, Monog Records and Bonzai Progressive. We last got a taste for his style on Elements Records back in November 2013 on Alpha EP. Other releases followed on the likes of Complex Textures, City Life, Select Case and HEAVY to name just a few. The remix intros with a cool pacey vibe as those punchy kicks get to work alongside a shuffling, crisp percussion section. A long, lingering pad sits in the background as the drums tighten up into a smooth rhythmic flow. A deep, throbbing bass takes over with a little help from deep rooted synths that cast a nice techno vibe over the sound. The track hypnotises as it relentlessly powers on with a solid groove. An outstanding slice here that will be a welcome addition in any box.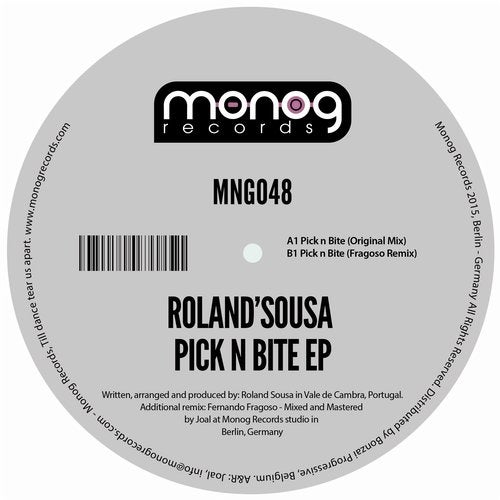 Release
Pick N Bite EP