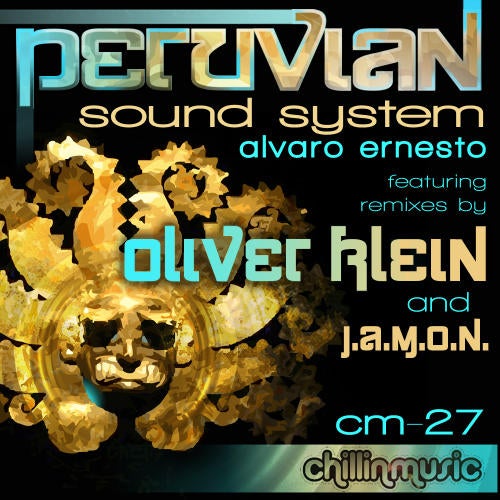 Just a few months after his acclaimed Inside Your Soul release, Chillin Musics ace-in-the-hole, Alvaro Ernesto, does it for his homeland with Peruvian Sound System. This time, Chillin enlists the remix services of none other than, Mr. Oliver Klein and J.A.M.O.N. This beast of a release is certain to lure the lovers of the late-night.

Alvaro takes us on a primetime rollercoaster ride of seductive synth stabs and a rolling bassline that is apt to destroy any bassbin. All aboard as the track elevates the platform with a pulsing percussive rhythm aimed straight for the peak hours. Make sure youre strapped in because once Ernesto releases the steam, this behemoth unleashes a whirlwind of synth sensuality. Peruvian Sound System further emphasizes Ernestos regard as an All Star in the realms of all things house.

One of the most sought after producers in the biz, Oliver Klein, destroyed dancefloors with his 2001 mix of Rheinkraft" on Maelstrom Records. Gaining international recognition from the tops in the industry, Kleins name has been synonymous with quality ever since. His releases on Platipus, Fuel, Virgin, Cream and Great Stuff have been championed by the likes of Seb Fontaine, Judge Jules and Pete Tong. True to form, Klein showcases his signature deep, funky techno in his rendition of Ernestos Peruvian Sound System. Provocative rhythms incessantly drive the track along with flawless arrangement of the chords as it culminates with a refined break that brings it to auditory bliss. Two words Oliver Klein!

Not a nu-jack, J.A.M.O.N. (1/2 of the Nujaxx duo) has been DJing since the late 80s. Some of us werent even born yet! A true artist by nature, J.A.M.O.N is a versatile drummer, keyboardist, bassist, vocalist and MC. His recent outing, Off the Chain on Demarkus Lewis Grin Music, along with previous releases on pinup, Grooveland, licksamba, Spatula City and Drop Music have solidified J.A.M.O.Ns role in the game of house. Much like his DJ style, his rework is like a rhythmic punch-in-the-face-wake-up call commanding you to dance, move, and breathe. This is a DJs dream to mix as its layers provide a 9 minute textured canvas that teases the senses with filtered chords and interwoven, swirling pads. Make no mistake this one goes deeeeeeep but has more sway than a canoe on the high sea. Big up!

Chillin Music continues to raise the bar for its choice selection of delectable delights. Be on the lookout in the upcoming months for releases featuring Gavin Herlihy, the Dirt Crew, Pablo Bolivar, Pezzner and M.in just to drop some names on ya! Chillin in the house to infinity and beyond!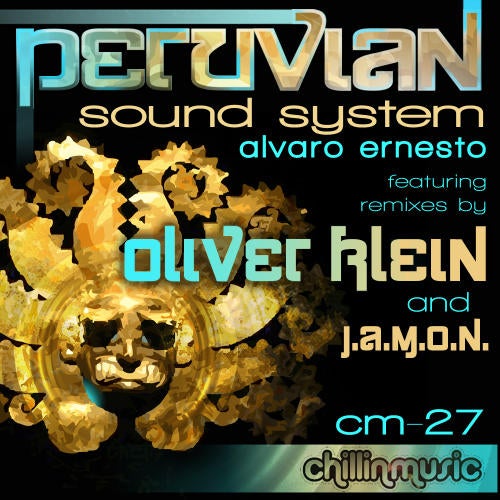 Release
Peruvian Sound System