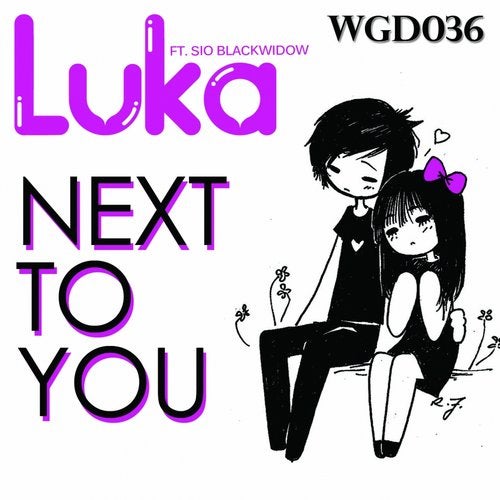 Release Date

2014-11-10

Label

We Go Deep

Catalog

WGD036
LUKA AND SIO BLACKWIDOW…

PRESENT

NEXT TO YOU

Warm soft textures, glorious vocal work by Sio and a smooth rhythm lay the foundation for some sonic art, made with love from the deep. May it bless you as it has me.

On remix duty Mark Hand [UK], Keys Snow [SA] and Jazzuelle [SA]

Music is what we leave behind when we are long gone, respect the craft.

GO DEEP

All cuts [except for the Keys Snow remix mastered by him] where Mastered at SDL STUDIO by Luka

Original Composed, arranged, mixed, mastered by; Anthony 'Luka' Kasirivu

Vocals were written and performed by; Siobhan Lulama King

All music published by……. DPK PRODUCTIONS trading as BLAYZE ENTERTAINMENT administered by SHEER PUBLISHING http://www.sheerpublishing.co.za/

Early Feedback

Manoo - the original and keys snow are crazy !!!!
Booker T - nice vibes
Carlos Mena - WOW!!! Loving the original and Keys Snow Remix
BrazilianSoul Crew - Very nice release.
Jean Paul - GKF Records - Nice for the lounge but...we found a great jam: KEYS SNOW REMIX Great work.
Eurey Mabotha - NIIIIIIICEEEEEEE
tommy valenzuela - Dope Dope!!!!
Fusedrecords - Slow & Deep bomb love Sio's vocals
Mikki Afflick - Next to you (Original Mix)is my favorite. But all the mixes are DOPE!!!! I had a hard time finding a best mix. A winner!
Trinidadian Deep - This flippin song, is so hypnotic and beautiful
Jamesey - Keys snow mix for me on this one. Dope package all round. Full support from Makin' Moves. Thanks FOMP!!
Sir LSG - Another dope release from We Go Deep. BIG UP!
Sean Smith - Feeling The original as well as Key Snow & Mark Hand Treatment!
Yfm - Super hot! Big up to the homie Luka.
Pablo Martinez - OH MY GOODNESS! SIO THE SPELL CASTER ! THE ORIGINAL AND MARK HAND TREATMENT HAVE MADE THIS THE SINGLE OF 2014 FOR ME!
Deli G - Keys Snow Remix is the one for me
Joey ( Distant People ) - ultra dreamy vocal and nice bounce on the bass keys snow working for me
Aluku Rebels Nice and seductive vocals ,Dub-Mental and Mark Hard Mixes are good :)
Gianni Junior - The Key Snow remix is sick!
Sol Groove - Keys Snow remix is hot!! Full support!!
Joonya T - wow this Mark Hand Treatment is the BIZNESS !!
Groove Assassin - Love the Keys Snow mix !
michael fossati spiritofhouse.com - What a superb truly deep'n'soulful yet mesmerizing re-imagination by Key Snow..
Fabio Genito - original mixes and mark hand mix are cool
Vitaliy Stodolya - Thank you, full support!
Khulekani Mncube - Liking the diversity of remixes from the last few packages we go deep has released. Keys Snow and Mark Hand's remixes stand out for me.
Dj Mephia - Jazzuelle lounge mix is awesome , and also the Luka's both version ..will support and download all the package ! thanks
Mannix - Keys Snow Mix is great
Louis LooweeR - Ah Yes Keys Snow Mix is the 1 for me.... Gr8 Job
Vinny Da Vinci - CLASS!!!
warmdays label - Digging it. A voice full of curiosity. Original is typically introspective headphone friendly Luka work - Keys Snow mix bounces along. and the Mark Hand Treatment shows off some complimentary keyboard voicings to tease out a different feeling in the song... QB
Sue Macdonald - Lovely atmospheric vibe entwined with Ms Sio Blackwidow's gorgeously soulful jazz vocals. Very nice production.
Luca Vivona - Nice project!