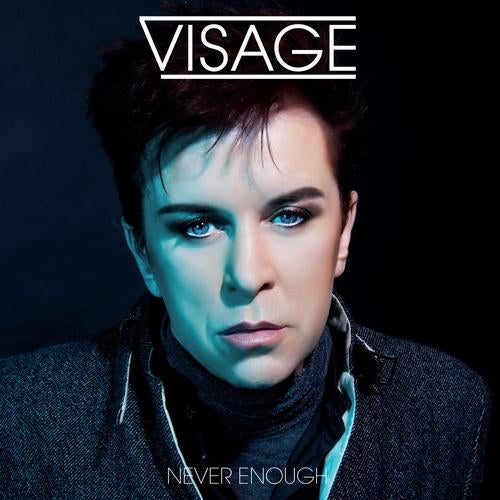 Founding fathers of the New Romantics and pioneers of the 80s sound Visage, are back with their 3rd single from new album 'Hearts And Knives'. 'Never Enough' is the album opening track that is the musical 'all guns blazing'. It merges thundering Moroder-esque basslines with layers of Robin Simon's effected guitars. Real drums with copious amounts of fills and Giorgio Moroder style "Haas" effect snare power the track along. The highlight however is the main keyboard riff which features boldly in the intro and chorus. The lyrics reflect a stormy and failing relationship and set the tone for a more personal
approach to the song-writing on this latest Visage album.

Along with the thunderous original the package comes with a host of new versions and remixes; First up we turn add some Pet Shop Boys level of bombastic over-the-top-ness with co-producer John Bryans "Widescreen" version. Here the Prague Philharmonic Orchestra bathe, layer and extend the original into a filmic synth-pop odyssey. Next up is Jersey based Marc Mitchell. A long time Visage fan, Marc remixes the song into an angular, synth powerhouse. He ends its with what sounds like his own personal synth solo tribute to Billy Currie.

Italian producer Bottin (known for his collaboration with Rusty Egan on Blitz Club Records, amongst other masterful achievements) gives us his own Italian and moroderesque cruncher. Dublin based Lasertom turns the groove down to slo-mo paced with his epically building version.

Believe it or not but until this year Visage had never ever fully played live. Fast forward to Autumn 2013, after a string of highly successful European and UK tour dates. To show the chaps have their live chops, we have included a live-as-it-comes version of their classic hit "The Anvil". Recorded at their first live show in June 2013 at the Hoxton Bar and Grill. To round things off we also feature an "Orcapella" of the Prague chaps at their finest. 30 beating human hearts.

Some Visage History: In 1980 Visage released their breakthrough track "Fade To Grey". It became a European hit and reached number 1 in eight countries in 1980. The band then enjoyed a series of hit singles "Mind Of A Toy", "Night Train" and "The Anvil" coming from a pair genre defying albums, the eponymous "Visage" in 1980 and "The Anvil" in 1982. In 1981 In 1984 Visage made their 3rd album "Beatboy". As the public face of the band Steve Strange shot to stardom throughout Europe he continued to be active in hosting club nights (The Camden Palace, Club For Heroes) and in the fashion world.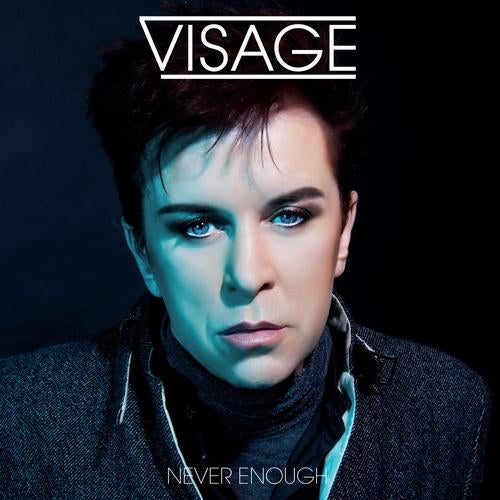 Release
Never Enough