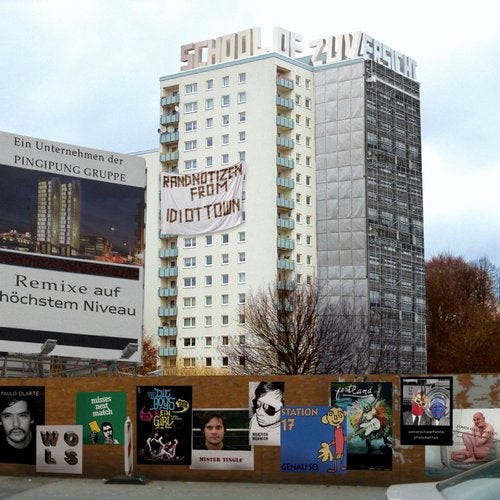 Release Date

2011-11-14

Label

Pingipung

Catalog

PP31
Pingipung presents ten selected remixes for "Randnotizen from Idiot Town" (2009) by "School of Zuversicht".
"School Of Zuversicht" is a band collective around front lady DJ Patex. Extensive live shows, a living room called Golden Pudel Club in Hamburg, and countless side projects by Patex and her musicians sum up to an impressive peer group. 10 famous friends have now expressed their affection to "School Of Zuversicht" with their contributions to this remix collection.
We are proud to introduce sounds by Die Boys (Deichkind), Station 17, Festland (Zickzack) and Paulo Olarte (Liebe Detail), as well as our Pingipung heroes WOLS and Mister Tingle.
2 of the10 Remixes are on the 7" (Die Boys + Festland), all the others will be available as a free download with the 7"!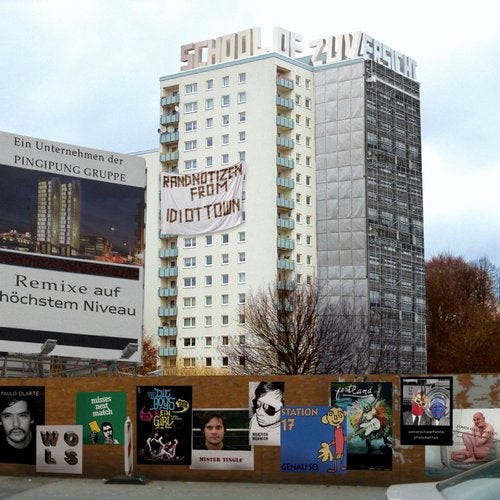 Release
Neubaugebiet - Remixe From Idiot Town
School Of Zuversicht, Paulo Olarte, Wols, Misses Next Match, Die Boys Church, Mister Tingle, Marecco Marocco, Station 17, Festland Replay, Umherschweifende Produzenten, John Callaghan

Release Date

2011-11-14

Label

Pingipung

Catalog

PP31