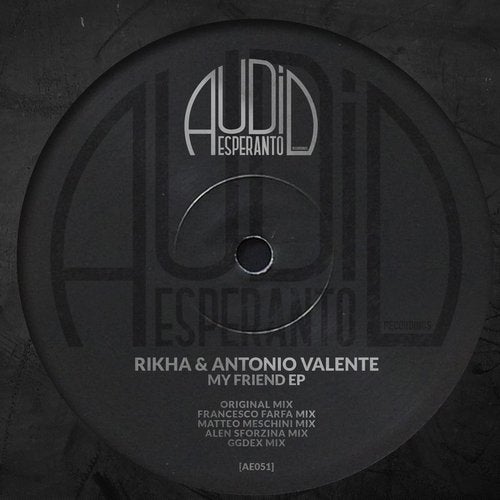 My Friend, the next EP on Audio Esperanto Recordings comes from the collaboration between two real friends and mad producers Rikha and Antonio Valente. After their latest successful EP on Binary404 with the track Rikhant, played all over the world by many renowned DJs, they land on Audio Esperanto with a very original track featuring Rikha's vocals.
Outstanding remixes by Francesco Farfa, Matteo Meschini, GgDeX and Alen Sforzina complete the release with different touches, shades and colors.
A strong pack you cannot miss out on.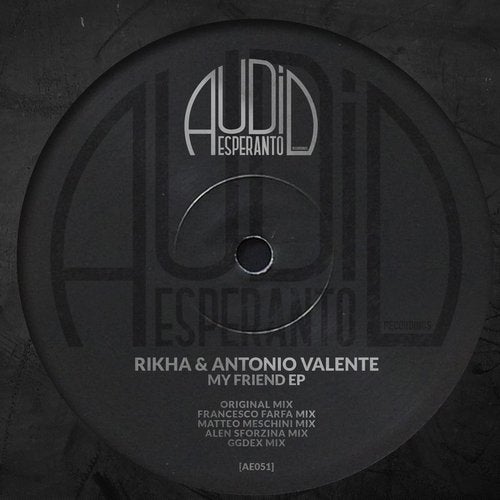 Release
My Friend