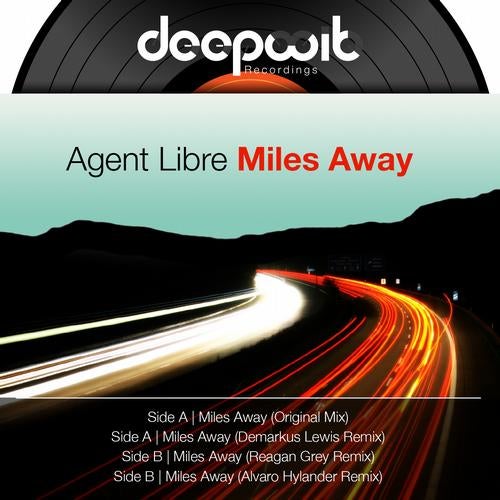 As the last single of the year we introduce "Miles Away", which is exactly where these tracks transport you when you hear them. The Original track comes from Agent Libre, the newest alias from Reagan Grey. With this new name, she will be focusing on the deep smooth side of house and dub techno. Alongside her other moniker, Girls On Synths, Reagan stands at the forefront of female producers in the House genres. In her first Single on DeepWit, she provides a full powered Deep House classic. With warm vibrant house sounds mixed flawlessly with deeper, more lush kicks and pads, this track IS what Deep House should sound like.
Following up the Original "Miles Away", is a remix from Demarkus Lewis, who needs little way in introduction to Deep House and House heads. The feel good, sophisticated and classic vibe from Demarkus will leave you hitting the repeat button and acknowledging the reason why he is considered a man at the front of the American scene.
Reagan also provided us a remix that has the touch of the what has been referred to as the "new deep house sound" with the emphasize on house. It's chugging vibe will draw you along into a head bobbing and feet shuffling bliss.
The last remix comes from label head, Alvaro Hylander. A man who has become known for his organic, sensual and moody sounds in the underground of European Deep House. His distinct sound can easily be heard in this remix as he pours out a hypnotic and clean vibe that leaves you feeling fresh and wanting more.
With three of the best remixes to have graced the label alongside the epitome of Deep House incased in the Original, there is no better way for us to end another amazing year.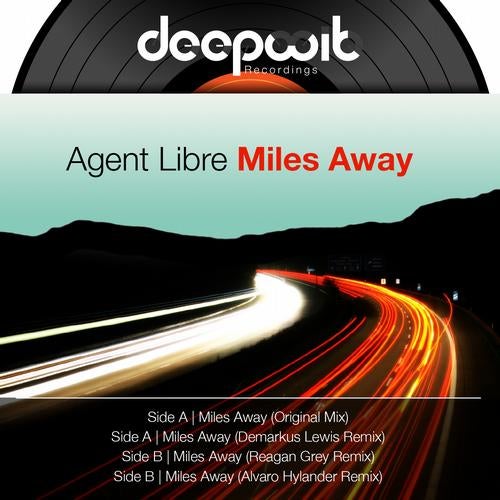 Release
Miles Away