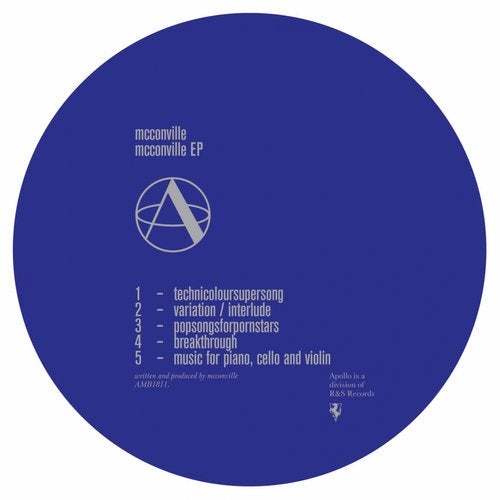 Thomas McConville AKA mcconville joins Apollo for an EP of sun-drenched electronica.

A classically trained composer, currently studying for a PHD in Music at Queen's University Belfast, mcconville's music explores the juxtaposition of the human voice enmeshed within a digital pop context.

"I used to be so concerned about using 'fake' sounds when I was writing music and usually worked by writing acoustic music or taking samples from real world things and manipulating it." explains " But now I want it to be obvious that the sounds are made in a computer, just because that's the time we're living in, and it would be silly to ignore it.

" mcconville's works have been performed internationally as part of various gallery installations, festivals and concert hall performances, with support for his music from BBC Radio 1, RTE Lyric, Radio France and electronic music duo Plaid (Warp Records), among others.

The mcconville EP is a choice statement of intent - spirallingly hypnotic, symphonic electronica that surfs between the sweet and the caustic in equal measure;

"For technicoloursupersong I wanted to make something with elements taken from commercial synth pop, then cut it up and try and make something interesting that was obviously digital and fake. I started by writing these quite in your face melodies with really colourful backgrounds and then stripped it back, making the harmony and percussion section into one unit."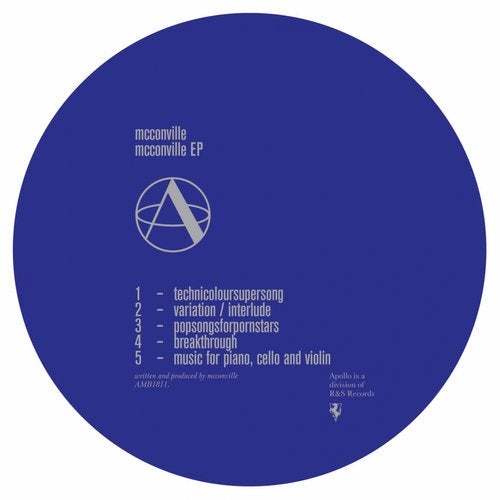 Release
mcconville - EP