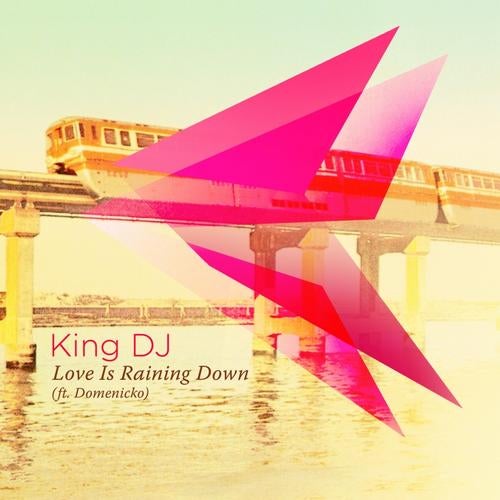 Release Date

2012-12-03

Label

Regalia

Catalog

RGL011
With this 11th release on Regalia, finally labelboss King DJ steps up to the plate with one of his own, after a couple of great disco EP's on Bearfunk and remixes on Nang and Gomma a.o.
Love Is Raining Down features vocalist Domenicko, who in the past worked with the likes of movie soundtrack hotshot Michael Brook, Soft Machine's Robert Wyatt and Technotronic's Jo Bogaert a.m.o. Domenicko sings with a determined, strong and convincing pathos that can't help but to strongly remind us of Yazoo's Alison Moyet, to deliver a track that holds the middle between late 70's disco and late 80's garage house. It echoes the work of pioneers like Joe Smooth and Ten City, but also of Norman Whitfield and D-Train. It's an emulgation of sounds that have moved dancefloors throughout over 40 years of club music. It's very much midnight drama on the dancefloor, intense and engaging.
True to the best of club music traditions, there had to be a dub version included for all purposes. There's also an edited version for airplay etc. Remixes come from MPD (google it to get a clue on true identity...), delivering a very deep and dynamic acid mix that draws a lot of influence from classic Detroit techno, that in its final part explodes into peaktime rated R pianohouse, tested and approved. Also on remix duty is Belgian fresh cat Wilbur., formerly known as Greedy from Belgian electropop oufit Shindu (Kitsune,..) and dj-duo Static & Greedy. He turns it into another deep and slightly techy sensation with its entrancing continuity.