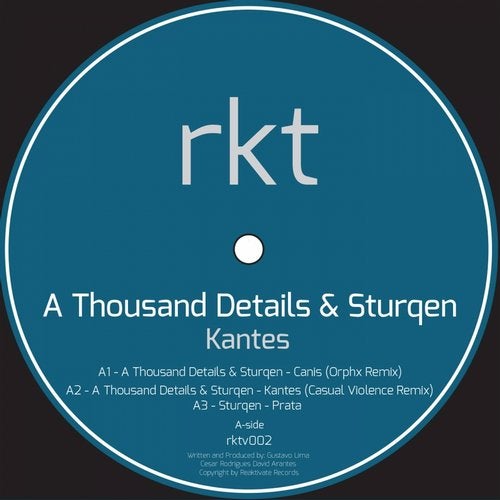 Release Date

2015-10-04

Label

Reaktivate

Catalog

RKTV002
It´s been almost 2 years since our inaugural vinyl release, but after a long gestation period, the 2nd Reaktivate vinyl EP is finally here, and we hope the wait was worth it. We certainly feel very proud of it and are aware of what it has to live up to, after having one of the tracks from RKTV001 going as far as landing a slot in Pangaea´s FabricLive 73 Mix-CD.

The idea for this release was born even before the 1st one was out on the streets. It´s the story of how a bunch of music fans tried to make their dream release come true. The common goal was to put together a release that summed up what the label stands for, irregardless of commercial or dancefloor acceptance. It was a question of faith, belief, and musical passion coming together. Everyone at RKT has long been a fan of Portuguese duo from Porto, Sturqen´s brand of power electronics and defiant experimentation and felt in that in their work, there was a techno sensibility worth stimulating. Label mentor A Thousand Details (Gustavo Lima, one half of Quantic Spectroscopy) is a particular fan and felt Sturqen´s music inspired him to stretch his own musical muscle towards less obvious and straightforward directions, so the invite for a collab felt natural and was promptly accepted. The result was a collection of pieces that put together Sturqen´s free-form twisted and burned industrial explorations, with A Thousand Details´s rhythmic inclinations and desire to break free from dancefloor convention. Three pieces were carefully selected with the intention of showcasing the range of the project, but other ideas were explored and presented to someone who, from the start, seemed like the most natural fit for a remix : canadian rhythmic noise masters Orphx. This is where the dream part of the projected starting becoming a reality : to our collective delight, Orphx are fans of Sturqen´s work and immediately jumped at the chance, delivering an engrossing, hypnotic and majestic remix for "Canis". The final piece of the dream gained form when almost by chance, RKT fan and friend, and UK industrial techno enforcer Casual Violence, got word of the project and told us he wanted to have a go at "Kantes". What he came up with sealed the release in ways that, as far reaching as our dreams were, we couldn´t have envisioned : a scorched-earth techno slow burner that glues all other pieces together.

The music presented in this release turns out as being a perfect reflection of the ideas that were at it´s the genesis and the struggle to make them true. It´s not far-fetched to say that even if we had never done anything before this record, or do anything else beyond it, the whole journey was made worthwhile by seeing this come true. We can only finish by saying what matters the most. Thank you to the artists for this beautiful nightmare, thank you to you for lending us your time and ears and being the most important part of it.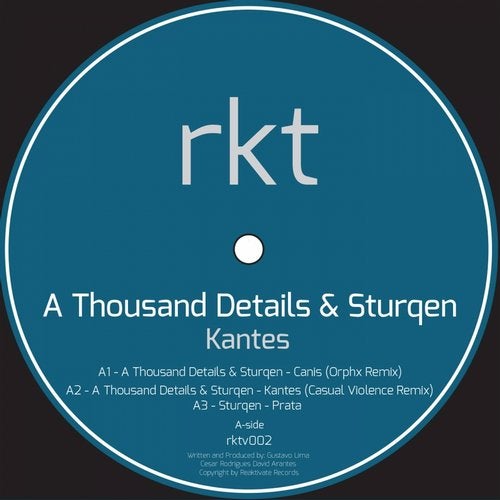 Release
Kantes
Release Date

2015-10-04

Label

Reaktivate

Catalog

RKTV002