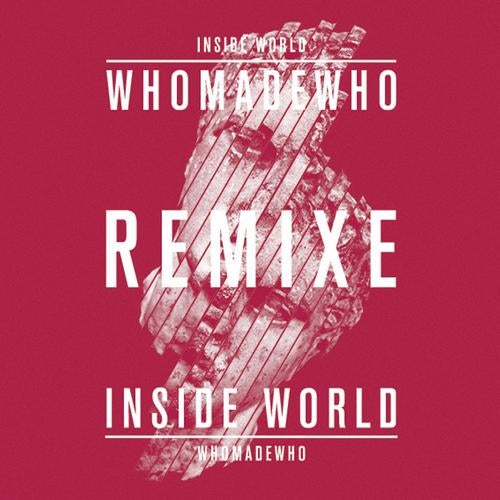 Exclusive
Release Date

2012-01-23

Label

Kompakt

Catalog

KOMPAKTDIGITAL015BEA
artist/s: WhoMadeWho
title: Inside World Remixes
label: Kompakt
format: Digital
catalogue no.: KOMPAKTDIGITAL015BEA
barcode: 880319067419
release date BEA : 23 January 2012



TRACKLISTING:

1. Inside World (Digitalism Remix)
2. Inside World (Daniel Maloso Remix)
3. Inside World (Detone Mix)




RELEASEINFO:


Released exclusively with Beatport and to coincide with the
release of the limited edition 7 single Inside World, we present
this club aimed package of killer remixes from the likes of Matias
Aguayos imprint Comemes breakthrough act of 2011 Daniel
Maloso, and a remix from Detone. Just to keep you tied over until their full length Brighter is released on February 27th.

With radio spins globally and over 25k plays on Soundcloud in
under a month, Inside World what we have come to expect from
WhoMadeWho with more maturity and character than youve even
heard from the band. Jeppe Kjellbergs characteristic vocal hit the
pop-nerve in the verses while Tomas Høffdings soft falsetto holds
the song together. Clearly sharing a pivotal vision of pure
craftsmanship and musical ingenuity, WhoMadeWho never settled
for streamlined mediocrity and thus have churned out another
instant classic that will rule our hearts and minds.


points of interest:

One of Europes most notorious bands
WHOMADEWHO. Wonder what they sound like?
Envision what LCD Soundsystem and Queens
Of The Stone Age sound like in a jam session
and your almost there.

Another killer builder for WhoMadeWhos new
long player Brighter, to be released February
27, 2012 on Kompakt.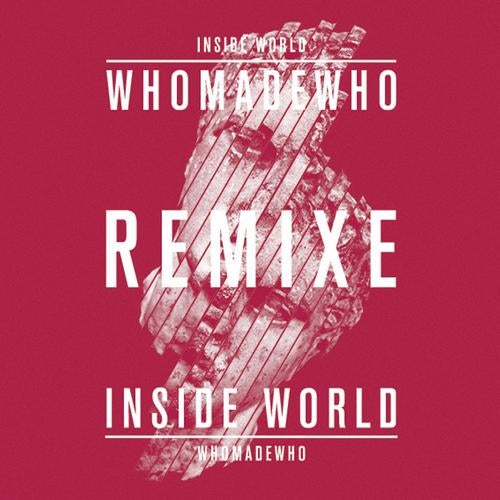 Exclusive
Release
Inside World Remixes
Release Date

2012-01-23

Label

Kompakt

Catalog

KOMPAKTDIGITAL015BEA