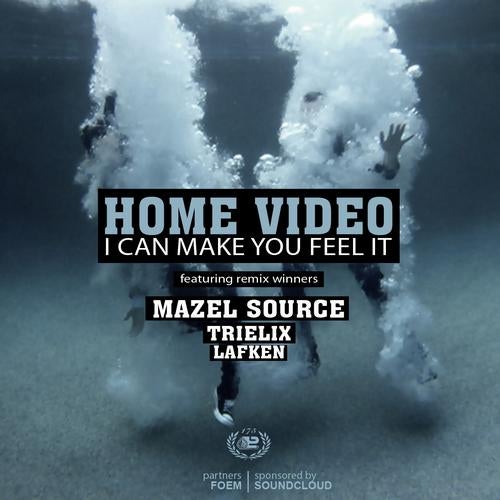 After weeks of listening and careful consideration to every submitted remix, having as priority music proposal, creativity and music production, Progrezo Records has found its best remix winners !!

In fact, the label team was so impressed by the submissions, deciding to release more than one track, so here are the winners:

The Grand winner comes from France and has been considered the artist with more remix prizes by Soundcloud, including latest Rino Cerrone' imprint remix contest.

Marcel Source is a young dj and producer who try to create a new soup with a minimal house base.

He was influenced on his childhood by a french radio show called "Better Days", discovering the best soulful house from USA, France...

Listening to some Kiki and Mandy sets on techno festivals, he decides to make music in the dark side, surrounded by wet atmos', techno rythms and some experiments on backgrounds and melodies.

His first release came thanks to a remix contest organized by FOEM and the famous Italian DJ Rino Cerrone. Actually, "Exnovo" (Mazel Source remix) is one of the best sellers on Rilis Records, also played by Richie Hawtin.

After winning several contests on the same site (FOEM), he started a carrier with his own productions, with 2 EP already signed. Producing is the main goal, no Djing. Some of his influences are Konrad Black, Someone Else, Magda, Slam, Maetrik, Secret Cinema, Minicoolboyz ...

Mazel Source known as Exnovo, is the remix winner not only with his outstanding proposal, but also gaining support with top feedbacks from other contest participants.

Inspired in the magnificent voice of Collin Ruffino, Mazel creates a magic and futuristic mix adding a sophisticated beat and subtle bass over open effects, bringing to his version elegance and glamorous techno mood that reveals during the course a stomped rhythm accompanied by heavenly choirs and low infected shakes.

Notes and stylized sounds invite you to discover an astral space with the magic voice of Collin and his guitar rock, bringing a new hypnotic level.

The second place comes from Ukrainian producer DJ Trielix, who interprets the original version dynamically, bringing height to his version with a solid drum-kick and mad-bass that ties the senses to musical tension keeping the environment.

With a quick stop reveals the voice of Collin adding precise effects and textures to discover a new music-plane that shows security and peace in the walk. His mix gets a new sleeve under the sleeve, sampling voices and effects to altere the dance floor color.

The third place comes from Argentinean DJ and producer Lafken, who has been involved with music since early days learning to play and drums.

Mariano Mendez known as Lafken started to play guitar at age of 15, moving his main interest to guitar mood which nowadays has gained attention in several projects to shape.

Producing electronic music since around 4 years ago, Lafken is a re-searcher of high quality music ambience. His senses and imagination have no boundaries, always influenced by cinematic landscapes.

Actually Lafken is studying sound engineering looking for define as much as possible his own music proposal and career to get better. He discovered techno not so long ago, and it blew his mind since the beginning.

Deep sounds with surrounded atmospheres are the main importance focus in his journeys, where every single detail as deserves kind of attention.

Inspired in the original guitars, Lafken brings more music to his version, adding a guitar-solo that really has surprised!

Building his version with subtle textures and delicate rhythm, Lafken reveals Colin's voice surrounding with his guitars as phenomenal appearing along with wide choirs which invites to enjoy a spiritual and emotional journey of high quality music, unmasking a solid pace with dynamic characteristic from the original version.

An unforgettable package produced by some of the tomorrow's hottest electronic music producers to watch. Home Video, a rising NewYorkean electronic band on fire !!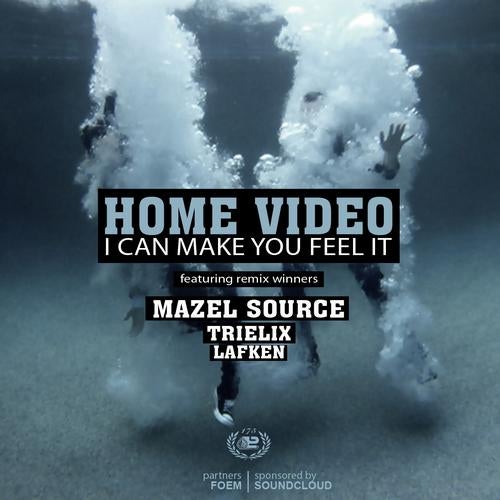 Release
I Can Make You Feel It - Remix Winners