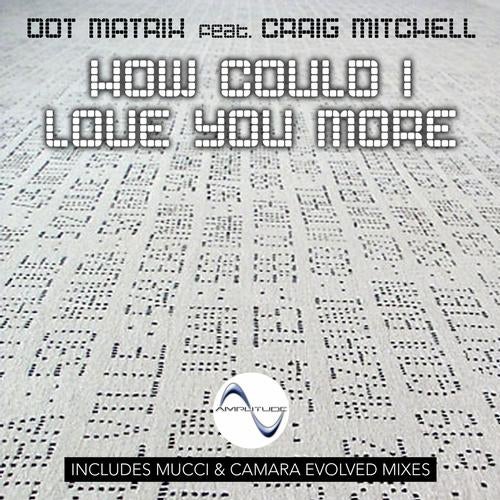 DOT MATRIX aka Phillip Charles and Sir Garrett, serve up their first release on Amplitude Recordings, "How Could I Love You More." Enlisting the vocal talents of Craig Mitchell (Twisted ,EnSoul, Slanted Black Records), this is the third time the duo have teamed up wiith Craig. The 'flipside' for this single comes from the label bosses themselves, Mike Mucci & Al Camara a.k.a. Evolved. The duo has had releases on Baroque, Sondos, Lajja, En-Soul, Stereo, Universal, and BMG - just to name a few.

Sir Garrett got his start on Rob Corbett's vaunted label Oval records(NYC) in 2002 with his 12" "Vivacious/Midian" which was in heavy rotation by djs such as Tom Stephan (Superchumbo), Sander Kleinenberg and Paul Van Dyk to name a few. Also on Oval came an effort from Sir Garrett and co-conspirator Phillip Charles, with their rendition of Corbett"s underground classic "Music is Magic". Most recently Sir Garrett's sex dub mix of Dot Matrix's "By Demand" Feat Robbyne K on Chameleon was In heavy rotation by various dj's such as Tracy Young and Midnight Society. Sir Garrett will also be joining up with Dj Tomer shortly to launch a new label Rok-It Recordings. Expect to hear a number of original productions as well as remixes from him soon.

Phillip Charles of Tigerhook fame has been producing and remixing for some 15+ years on labels such as Bedrock, Shaboom, EQ grey End, Atlantic, Sony, Epic,Virgin, Warner Bros, Columbia and Yoshitoshi to name a few. Recently Phillip finished a project with C&C Music Factory for their greatest hits record on Sony records slated for release in 2006 which includes a tough rework of the all-time classic C&C record "Pride"! New releases also scheduled for the new year include CP recordings, Renaissance, Vampire, Mixturi Global, and Gpals Swift Records.

Massive talent on this one - TURN IT UP!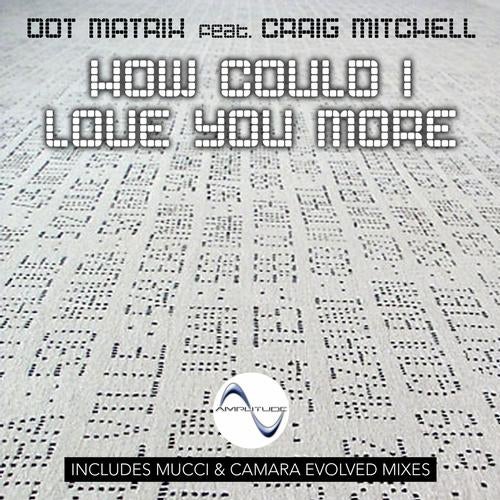 Release
How Could I Love You More