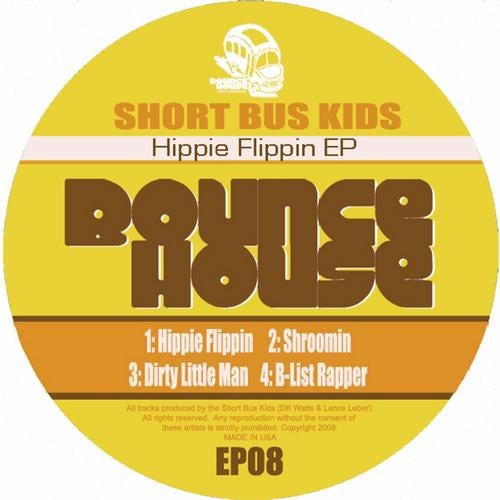 Bounce House Recordings Presents.

'Hippie Flippin EP'

BH EP 08


1: Hippie Flippin: By Short Bus Kids
The EP's title track is meant for the main room at any club. The Short Bus Kids add a touch of 'tech flavor' to this floor-stomper that includes a saxophone solo during the breakdown for the deep house heads.


2: Shroomin: By Short Bus Kids
Deep, druggy, tech house is the best way to describe this track. It's perfect for the main hour or the late hour.


3: Dirty Little Man: By Short Bus Kids
The Short Bus Kids unleash a funky house 'must have' with the 3rd track on this EP. The bumpin' bassline combined with the sampled disco-funk vocal has already been a favorite on dance floors throughout the West Coast.


4: B-List Rapper: By Short Bus Kids
This track has it all.a funky and electro bassline, combined with ever-changing drum patterns and vocals. Expect the funky and electro house heads to be all over this one.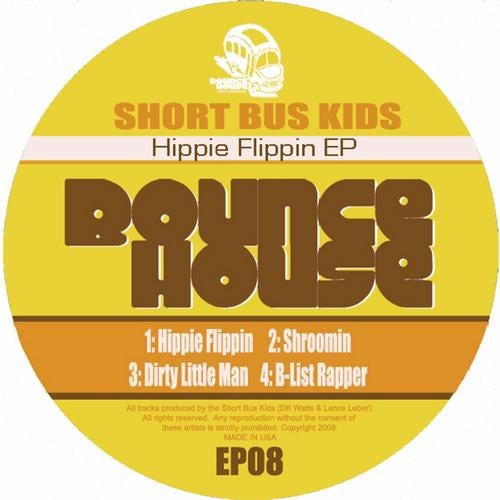 Release
Hippie Flippin EP